Is Vancouver Washington a good place to live?
When considering a place to live, many factors come into play. Cost of living, amenities, job opportunities and climate are just a few important considerations. So, is Vancouver, Washington a good place to live?
Whether you're considering moving here or just curious about what it offers, these highlights should help you decide how you feel about the city.
Pros of living in Vancouver, WA
If you're on the fence about whether or not to move to the city, here are some pros of living in Vancouver, WA that might help you make your decision.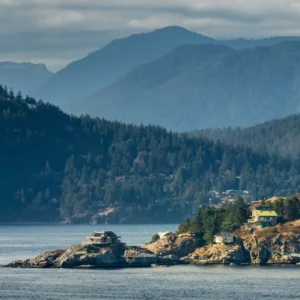 – Close to nature
Vancouver, WA is known for its top-rated nature parks and beaches. Most people who are in the city get to enjoy outdoor recreation and bask in the city's evergreen forests.
Aside from the abundance of nature and public parks, Vancouver strives toward building a more sustainable environment for its residents. The city urges businesses to implement sustainable initiatives in exchange for recognition and listing perks.
– No state income tax
There are only 9 states in America that are without a state income tax, one of these states is Washington.
The nonexistence of state income tax in Vancouver is one of the biggest drives why people move to Vancouver. In addition, property taxes in the state are below the national average which creates a uniquely beneficial situation for those who want to save money or are looking to retire.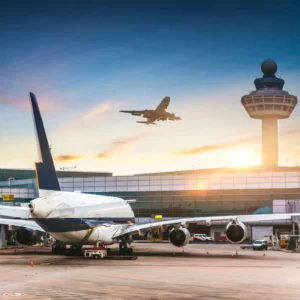 – Quick access to Portland International Airport
For those who love to travel or have to for business, living close to Portland International Airport is a huge convenience. Not only do you live close to one of the best airports, but you also no longer have to leave your home hours earlier to make sure you don't miss your flight.
The Portland International Airport is rated as one of the best airports in the country and ranked number one most efficient airport in America in 2017.
– Perfect summer weather
One of the best places to spend your summer is in Vancouver, WA. Nothing beats being surrounded by trees and mountains while you enjoy the perfect summer weather with its gentle breeze.
The best thing about summers in Vancouver is its moderate warm weather. It doesn't get too hot and humid, unlike in other cities during the season. Plus, you get to enjoy cool afternoons.
Cons of living in Vancouver, WA
Vancouver, WA is one of the fastest-growing cities in the United States. However, no city is without flaws. There are some drawbacks to living here that you should be aware of.
– Constant traffic and long commute hours
During rush hour, commuting to and from Vancouver is the worst. The highways are congested with people going to work and tourists getting around the city.
It can also be challenging to get to places with the lack of public transportation. With the state being car-centric as a means to travel and commute, it only adds to the cars flocked on highways.
– It rains a lot
In contrast to the perfect summer weather, it rains a lot in Vancouver during fall and winter. With an average of 163 rainfalls a year, the Pacific Northwest ranks high in the rainiest category.
Instead of stowing away items in your garage, safely store and secure your belongings in a storage unit in case of natural disasters. Book a storage unit now.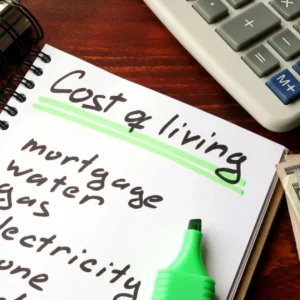 – High cost of living
Recently, real estate prices in Vancouver have been on a steady rise. The average home value is around $517,481, which is above the national average. It can be a struggle to keep up with the house bills without a competitive salary.
Aside from the increasing housing price, the cost of living is a little pricier than in other cities. Locals usually drive to Portland for groceries and shops their needs in bulk.
Is Vancouver Washington safe?
Some cities are better at protecting their residents from harm compared to other places. Vancouver, WA still fares well and ranks high on the safest cities in America. With a C- grade on the crime map, this means the rate of crime is slightly higher than the average US city, but still in the 32nd percentile of safe places.
Also, you can't entirely depend on the numbers as if this will protect you from danger. If you're looking for a storage unit to secure and store your belongings, you can find the nearest Shield Storage in Vancouver here.
The best areas to live in 
Whether you're looking for an apartment or a house, one factor remains non-negotiable, which is you want to move into a nice community. No one wants to stay in a dangerous neighborhood. Here are the best areas to live in Vancouver, WA.
Cascade Highlands. This neighborhood doesn't cater much to renters as it doesn't house a lot of apartments. However, it is perfect for starting families. The city is only a 20-minute drive and the neighborhood is close to tons of schools and a variety of restaurants.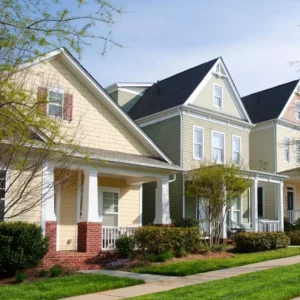 Arnada. This location is an excellent choice for renters that want to stay close to the city, be it for an easier commute to their office or they don't want to stray too far from the busy scene. Also, Arnada is one of Vancouver's old neighborhoods, and until this day some buildings stand as historic marks and architecture in the area.
Esther Short. This is one of the most popular areas in Vancouver. Whether you're a starting family or a young professional, the neighborhood offers both apartment complexes and houses. It also has a park that serves as a playground and is the oldest public square in Washington.
Is it expensive to live in Vancouver Washington?
Vancouver, Washington is often considered as one of the most expensive places to live in the country. The main reasons are the skyrocketing real estate and expensive pricing of commodities, and both remain the topmost deciding factor for most people.
However, there are greater reasons and pros in living in Vancouver. For parents with kids, the close proximity of the city to better schools and green spaces outweighs the expensive house pricing. Meanwhile, young professionals are relocating to the city because of the no state income tax. So, before you pack your stuff and move, you need to consider your priorities, reason for relocating, and lifestyle preferences.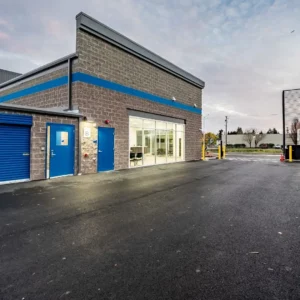 Conclusion
Overall, Vancouver, Washington is a great place to live in. A lot of favorable factors outweigh the cons. Also, settling in here gives you the best of both worlds—having tourists attractions your everyday view and securing a home that is closely convenient to school districts, PDX, and public parks.
If you need a safe and secure storage to store your extra belongings while you move, you can reserve a storage unit with Shield Storage today! Visit our storage facility in Vancouver, WA.
More From Shield Storage