7 of the Best Things to Do with Dad for Father's Day in Las Vegas
No matter where you live, doing something special with dad for Father's Day is important. Making Father's Day memories in Las Vegas with the dad in your life can be some of the best times you'll spend together.
Many people think of Las Vegas as a place that is less than family friendly. They only consider the gambling, drinking, and other adult activities that take place in the famous city. However, there is plenty to do in the area, both on the Strip and off, that welcome families and people of all ages.
This Father's Day, take the time to plan something in Las Vegas that is fun, exciting, and gives everyone memories that will last forever.
Making memories that will last forever this Father's Day!
Father's Day is about celebrating the dad, or dads, in your life! It's a special day set aside that allows the rest of us to show our love and appreciation for the great men in our lives. Whether you're celebrating your own dad, your husband, or another loved one, planning the right entertainment for the day can be tricky.
While some dads may want to enjoy a day out on the golf course, others want to enjoy time with their children and other family members. Finding the right thing for dad can be easier for some than others.
Adding a little creativity can also make new, lasting memories for dad and the rest of the family. While it's enjoyable to swim and bar-b-que, doing this every year becomes bland. Nothing sticks out to set one Father's Day apart from the others.
This year should be different! Let's look at _____ of the best things to do with dad this Father's Day!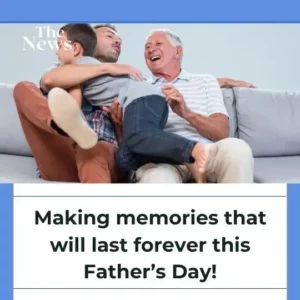 7 of the Best Things to Do with Dad for Father's Day in Las Vegas
1. Enjoy the Water and the Wilderness.
Less than 65 miles from Vegas is the incredible recreational area of Lake Mead. You can boat, hike, fish, and camp in the area which can easily turn your "day" of celebration for dad into an entire weekend!
2. Spend the Weekend, or the Day, at the Circus Circus Hotel and Casino.
Circus Circus offers families a great balance of adult and family entertainment and dining. From the Circus Circus Splash Zone & Pool, to the circus acts, shopping, and casino – there's something for everyone!
3. Spend the Afternoon at Bailiwick Restaurant.
Bailiwick is located at the Orleans Hotel and Casino and provides just the right atmosphere for dad and his adult children. Eat, watch the NBA playoffs on the of the many TVs, and play some pool with dad to give him an afternoon he won't soon forget.
4. Spend the Day at Beer Park.
If your dad is a beer connoisseur, Beer Park is the place to go this Father's Day weekend. With over 25 beers on tap and an environment that matches the name, dad won't be disappointed.

5. Challenge Dad to a Race at Pole Position Raceway.
What's better than a little friendly competition on Father's Day? Take dad, and the family, to Pole Position Raceway and experience the fun and exhilaration of racing each other at the family friendly raceway.
6. Take a Helicopter Tour with the Family.
Have you seen the Las Vegas Skyline from above? What could be more memorable than taking dad on a helicopter tour for Father's Day this year? Taking a Las Vegas Nighttime Helicopter tour could be just the thing to set your Father's Day gift apart from the rest!
7. Go to a Show!
What could be more fun than taking dad and the rest of the family to a show for Father's Day? There are a number of family friendly Las Vegas Shows available so you won't need to get a sitter and the kids won't have to miss out. Whether you choose to go to see the Blue Man Group, Nathan Burton's Comedy Magic Show, The Big Little Variety Show, or one of the other shows available, you're sure to be entertained.
A simpler solution for a simple man.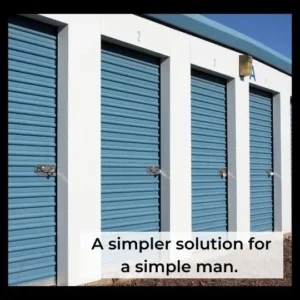 It's possible your dad, or husband, is a simpler man. He enjoys the bar-b-ques and the quiet time at home with his family. Maybe what he needs, or wants, this Father's Day is something a bit simpler. A gift that is more practical.
This year you could gift dad a self storage unit that he could use for many different purposes. In our previous blog, "Why a Storage Unit is the Best Gift for Dad this Father's Day — Shield Storage", we discuss how many different uses Dad can get out of a self storage unit.
If you're looking for a storage unit for dad this Father's Day, visit one of our Las Vegas or North Las Vegas Shield Storage facilities today!
More From Shield Storage