5 Ways to Take the Stress Out of Relocating to Spokane, WA
As the cost of living rises in many major US cities, there are many people just like you are relocating to Spokane, WA. There are a million things you must consider when relocating your family to a new city. To say it is a stressful endeavor is putting it lightly.
There are many reasons one may choose to relocate their family. For some, it is for a job or to further one's career. For others, however, it may be forced due to retirement. Others, and this could be you, want to enjoy the place they live while not spending every penny to live.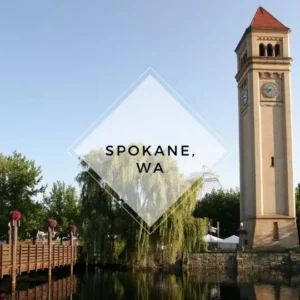 Why You Should Consider Relocating to Spokane, WA
Every town and city has it's own feel and vibe. Spokane, WA is a vibrant city with a lot to do, no matter your interest! If you are looking for a place to relocate, Spokane might be perfect for you if you enjoy the outdoors, sports, the arts, and museums.
Here are a few other reasons so many are relocating to Spokane, WA:
Median House Price. According to net, the median house price in Spokane, WA is currently about $14,000 under the U.S. median. There are many places, however, where this price is considerably under the cost to buy your own home.
Spokane was once listed as one of the best places to retire. With so much to do in the area and the reasonable cost of living, relocating to Spokane, WA to retire is a great idea for some. The outstanding healthcare available in the area also makes this a prime place to retire.
In Spokane, WA there is something to do for anyone, at any age! There is something to do in Spokane to fit any interest. Whether you are a child or a retired adult, there is plenty to do in the area.
As exciting as it may be to be relocating to Spokane, WA, along with that excitement comes a large amount of stress. There are so many things to do before you move, keeping everything organized can be a challenge.
To help, we have put together a list of items that will help you take the stress out of relocating to Spokane, WA.
5 Ways to take the stress out of relocating to Spokane, WA
1. Buy your new home without regret.
This blog here provides 8 secrets to going through this progress with limited stress or remorse. Finding a home that will fit the needs of your family is vital for a successful move!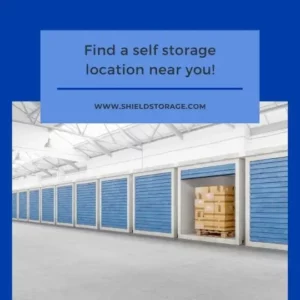 2. Find a self storage location near you.
Looking for a storage option to provide you and your family a better storage solution? No need to search, "storage near me" and risk getting a list of options that don't fit your real needs. Instead, visit one of our Spokane, WA self storage locations at:
About Space – 3715 East 55th Ave
or
South Hill Mini Storage – 3115 E 57th Ave
3. Do your research and find your "bubble".
This is what my husband and I call it. This is the area that we truly live and spend most of our time. Your "bubble" is the space roughly 10 miles around you where you go to shop, eat, and so on. Spend some time on sites like this to find your new "bubble".
4. Find movers to help you with your move.
I get it, moving is not fun and when you're moving out of state it is best to hire movers to help. Instead of enlisting the help of family and friends to help load the truck and make the drive to help un-load, you can put your mind at ease by hiring movers.
5. Make sure you are prepared for the weather – winters are very cold.
If you are not moving from a place that does not regularly get snow, make sure you are prepared! Though the winters in Spokane, WA are not typically too harsh, it will snow and at times it will snow a lot. Make sure you are prepared, especially for your first Spokane winter.
Enjoy all that Spokane, WA has to offer!
Once you have completed your move and are fully relocated to Spokane, WA, you will spend your free time enjoying all this beautiful city has to offer. There is something for everyone, such as:
5 Ski resorts within an hour and a half drive from downtown Spokane
Museums for all ages
The Symphony
Parks, lakes and trails
Swimming in the River
Catching a Spokane Indians baseball game.
No matter what your interests are, you will not be disappointed!
Relocation is a big decision to make for anyone. If you are ready to relocate to Spokane, WA, we are here to assist you! We have two Shield Storage facilities in the Spokane, WA area that will allow you the convenience you need to store your extra things.
Once your relocation is complete, you can feel free to continue to utilize one of our storage units for an extended period, if you desire.
Maybe you have a house being built or are waiting to close on a home and need to store some of your belongings in the meantime. You also may have winter sports equipment that needs to be stored until you can hit the slopes. Either way, one of our facilities is ready to serve you and provide you with a better storage solution.
Feel free to contact either of our Spokane, WA self storage locations to learn more.
More From Shield Storage