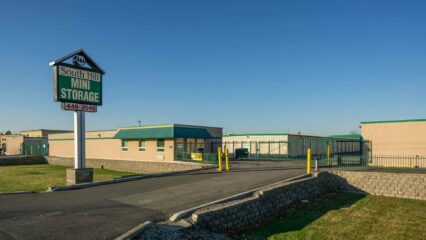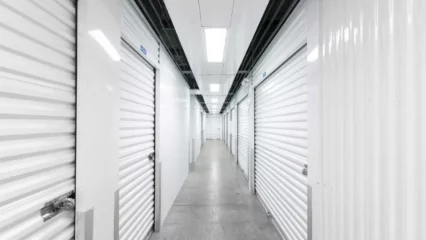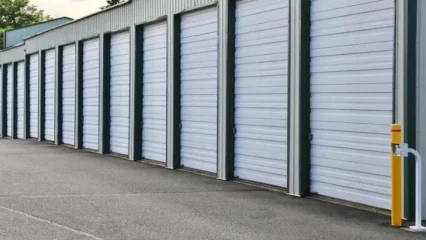 Spokane, WA Storage Solutions Near You
Spokane, WA is full of culture, nature, and activities for individuals of any age to enjoy! Whether you like exploring the outdoors or taking in a symphony concert, there is something for everyone in Spokane WA. If you are moving to the Spokane, WA area you will not be disappointed! No matter the time of year, there is plenty to do. If you can't find what you enjoy in Spokane, you can within a 2-hour drive! Convenience, beauty, and culture! What more could you want? Spokane, WA is also the Home to Gonzaga University, home of the Bulldogs who's men's basketball team made it to the national championship game in 2021 against Baylor. Spokane also is home to the Spokane Indians, a minor league baseball affiliate of the Cleveland Indians. There is plenty to enjoy in Spokane, even for sports fans.
Spokane, WA Storage Solutions with a Personal Touch
Shield Storage offers self storage options to fit your individual needs. We know you are busy, and with all there is to enjoy in a place such as Spokane, WA, you don't want to spend your free time dealing with your stored items. Therefore, we offer access, with a personal access code, 7 days per week. Access hours are also extended beyond the typical office hours for added convenience. We also offer month-to-month leases to provide all our mini storage customers with the flexibility they're looking for. Lastly, we are able to take payment by phone, online or in person to make the payment process as easy as possible.
Contactless Move-ins Available
Shield Storage is committed to providing our customers with a safe environment which is why we continue to offer contactless move-ins. The health and safety of our customers and team members is our highest priority. Feel free to contact either of our Spokane, WA facilities below for more information.
Shield Storage: Committed to Serving Spokane Small Businesses
If you are a small business owner in Spokane, WA we have great business storage solutions for you and your business. Whether you need to store documents or inventory, we have a mini storage unit to fit your needs. Do you run a small business that requires you to carry tools, haul a trailer, or store parts? Our facilities offer multiple storage options to fit all of your varying business needs.
Shield Storage Offers Safe and Secure Mini Storage Options
Our storage facilities keep your items safe and secure through offering protection in multiple ways. For example, our storage facilities come with fire sprinkler systems and digital surveillance systems. All of our properties are fully enclosed by gates. This means that only our customers with a personal access code can enter the facility. These measures, along with many others, help us ensure that your stored items are safe.
Shield Storage Locations in Spokane, WA:
You can find storage near you at one of these convenient self storage locations: About Space – 3715 East 55th AveSouth Hill Mini Storage – 3115 E 57th Ave
Shield Storage Also Serves the Following Cities Nearby.