Your 2021 Spokane, WA Summer Bucket List!
Summer is here in Spokane, WA! Make sure that you don't lose the opportunity to make unforgettable memories with your family by enjoying some of the unique things Spokane has to offer.
Memories are made by getting outdoors and experiencing all there is with those you love! Whether you're with a friend, spouse or your whole family, there is plenty to choose to do in Spokane, WA.
What's even better, is that no matter what your interests are there is something for you to do this summer!
The choices are almost unlimited, but without a plan you can get overwhelmed. We don't want this to happen to you, so we've created a Summer Bucket List for you and your family in Spokane, WA!
Every family needs a Summer Bucket List!
A good Summer Bucket List will have a little something for everyone in your family or close group of friends. There are no limits! If it can be accomplished, it should be on the list.
To help you get started, we've created a list of some of the best things for you to do in the Spokane area this summer. The things on our list will take you to some of the best places to eat, places to explore the outdoors, and enjoy the best entertainment Spokane has to offer.
The wait is over!
Here is your Summer 2021 Spokane, WA Summer Bucket List: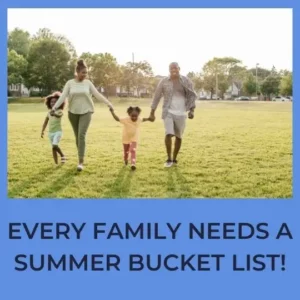 Enjoy water recreation activities on the Spokane River and other local lakes and rivers.
Whether you enjoy the relaxation of paddle boarding or the excitement of white water rafting, Spokane has something for you to enjoy. The local lakes and rivers offer you and your friends and family the perfect spots to ski, boat, swim, and explore.
Go watch fireworks at one of these top locations to celebrate the 4th of July.
Whether you go to Avista Stadium or Ferris High School, you won't be disappointed. The sights, sounds, and smells of the 4th of July in Spokane are like nothing you've experienced before. Take the day and celebrate with friends and family this year and do so in a big way!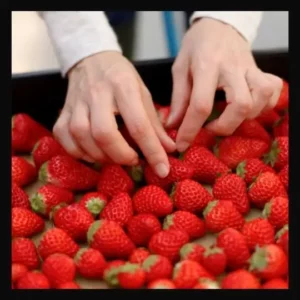 During the summer months you can go pick fresh produce that has been grown by many local farmers. This massive farmer's market is unique and vast with over 30 farmers coming together to bring their goods to be sold in one place. Located just 15 – 30 minutes from Spokane, you and your crew can go and find anything from fresh veggies to wine.
Get a taste of Native American culture at the annual Gathering at the Falls Powwow. Take a walk through the arts and experience traditions of hundreds of tribes from the northwest. Attend the powwow to see what the beautiful culture of the Native Americans in the region have to offer.
The summer gives you the perfect setting to take the time to dine outside with your loved ones. The patio at Clinkerdagger is one of the best in the area. Take an evening this summer and enjoy great food, company, and atmosphere all in one place.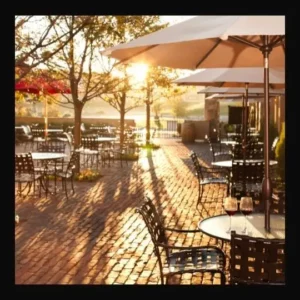 If you haven't grabbed a slice from Versailles Pizza yet, the wait is over! Make it your mission this summer to enjoy some of the best pizza Spokane has to offer located in Kendall Yards.
The Riverfront Park is one of the most popular spots to visit in Spokane, WA. Whether you take a walk along the walking paths, enjoy entertainment, amusement rides, or attend the annual Hoopfest, there is something for everyone at the park. This summer, make it your mission to enjoy a part of the park you've never experienced before.
Try a new skill and paddle board at Lake Pend Orielle.
Have you ever paddle boarded on Lake Pend Orielle? If not, this is the summer to do it Gather your friends and family and take a day trip to the lake to give it a try. Paddle boarding is fun, but it's even more fun with your friends. Pick a day and check paddle boarding off your list this summer!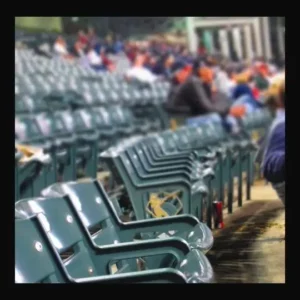 Avista Stadium is home to the Spokane Indians, a minor league team for the Major League Cleveland Indians. Catch a day game and enjoy the sights, sounds, and tastes of the ballpark with your friends this summer.
Palisades Park offers three different trails for hikers to enjoy. This beautiful area will give you the opportunity to get outside and enjoy fresh air, your friends, and get some exercise all at the same time. Check this bucket list item off this summer with a hike along the South Trail Green Loop!
The summer is a time to have fun, make memories, and enjoy the outdoors. To find more enjoyable things to do in Spokane, click here.
If you're new to Spokane, or looking to relocate, spend too much time getting organized or you'll miss out on all the area has to offer! To make your transition easier, and faster, contact us at Shield Storage today!
We can help with all your storage needs! This will allow you to get settled and spend more time tackling your Spokane, WA Summer Bucket List!
More From Shield Storage