Where to Find Local Fall Fun in Sparks, NV
In Sparks, NV and the surrounding areas, the weather can't get much better than it does in the fall. There isn't much rain, but the temperatures cool down to the brisk 50s by the end of November. So, what better time to find fall fun than in the fall in the Sparks/Reno, NV area! 
What's more, if you're looking for some fall fun outside of the Reno, NV area, Lake Tahoe is less than an hour away! 
The proximity of these great cities gives locals and visitors plenty to choose from when looking for something to do this fall! From hiking to enjoying an outdoor festival, the Sparks, Reno, and Tahoe area have you covered!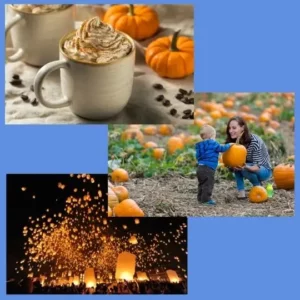 Fall Fun in Sparks, NV for 2021 
Last year, we all got a little jipped. Most of the festivals were canceled. It was even difficult to find a pumpkin patch. Gathering with loved ones was nearly impossible.  
This year, though we want to continue to be safe, we want our fall fun back! 
So, to help bring some normalcy back into our lives and yours, we've put together some great ideas of things to do for fall with those you love. These activities are primarily outdoors and offer the ability to socialize, yet be distant as well.  
We hope you enjoy and are able to get out and enjoy some fall fun in the greater Reno, NV area! 
Go hiking and enjoy other outdoor activities this fall.  
Now is the time you want to get outside and enjoy trails such as Evans Canyon in Reno. Exposed hiking trails are rough to enjoy during the summer heat. However, during the cool fall months, they are exactly what you're looking for! 
You can also take the time to push yourself by hiking more difficult trails such as Tahoe Via Ferrata. A climb such as this isn't for the faint of heart, but the views are worth it! 
Another great way to see the fall colors of Tahoe is to enjoy quiet waters of Lake Tahoe. Now that the summer crowds are gone, spend a day on the water paddle boarding or kayaking.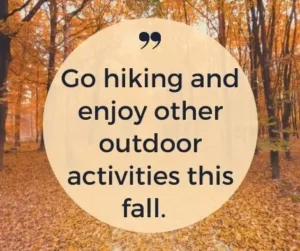 Attend local festivals with family and friends!  
Who doesn't love a good festival?! 
When the weather starts to cool off and the leaves start to change, why stay inside? 
This fall, get outside and join the fall fun at a local festival or carnival. You can attend festivals of all sorts in the area. For example, checkout this Lantern Festival being held right here in Sparks, NV on October 9th! 
Or, if you're looking for something more along the line of the arts, 3rd Thursday is back this month! Join other Sparks locals for food, drinks, entertainment, and much more in Downtown Sparks.  
Family Friendly Fall Fun! 
Enjoying the fall weather and everything the season has to offer doesn't have to expensive or some grand adventure.  Though finding the right pumpkin patch is always exciting, it can be just as enjoyable to go find the beautiful colors of fall in and around the Sparks, NV area.  
Here are some great places in the Spark/Reno and Tahoe area that offer some of the best fall colors you will find. 
If a Pumpkin Patch is what you want, you won't be disappointed if you go to the Andelin Family Farm's Harvest Festival. Now Open, they offer everything from pumpkins to horse rides to food trucks. You can buy a ticket to explore their 5-acre corn maze which is sure to be fun for the whole family! 
Learn more about the Andelin Family Harvest Festival here, or you can find other pumpkin patches in the area here.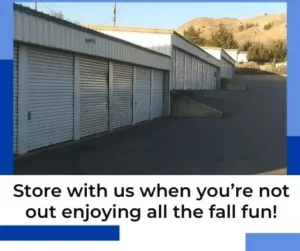 Store with us when you're not out enjoying all the fall fun! 
With so much to do and see in the Sparks / Reno area this fall, you don't want to spend too much time dealing with chores and going through things at home. To help make it easier for you to get your work done so you can have all the fall fun you want, store at one of our local self storage facilities.  
We have three facilities in the Sparks area to fit your storage needs. Visit our Sparks locations guide today to learn more! 
More From Shield Storage