What to do in Sonora, CA
If you're wondering what to do in Sonora, CA, it's worth knowing that the city's charm lies in its rooted cultural and historic towns. Even more, it remains to be the cultural center of the region. Its accessibility makes it an ideal getaway year-round with proximity to Yosemite National Park, Railtown State Historic Parks, and other ideal destinations.
Whether you plan to explore the local culture as you relocate or go on an outdoor recreation, here's what to do in Sonora, CA.
Moving Tips and Hacks
Most people dread moving. It's hard work, and it can be expensive, too. But with a few tips and hacks, you can make the process a lot smoother.
Always start with planning. Make an inventory of what needs to be moved and sort your belongings. You can reserve a storage unit in advance for items you need to store, either temporarily or for a long time. Find a storage facility near you in Sonora, CA here.
To save space while packing, you have to get creative. The nesting doll method is one of the most efficient packing tricks. However, it's important to remember when stacking to always place heavier items on the bottom of the box. For more space-saving and moving tips, read here.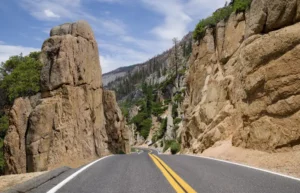 Stopping by Sonora, CA
If you're on a road trip through California, stop by Sonora. This charming town is located in the Gold Country foothills and is home to great restaurants, bars, and shops. It's the perfect place to relax and take in California's beautiful natural scenery.
On the day of your drive, keep track of the traffic and road conditions. There is nothing worse, or a bigger waste of time than being stuck in traffic. Get the most out of your drive by planning a route that allows you to stop over the must-visit destinations. Here's a brief guide to a photogenic road trip from Highway 108 to Sonora.
If you're in the city and looking for affordable and secure parking, you can rent a space in one of our storage facilities Finding a parking space can be a challenge to ensure you have the best access to accommodate your day. Thus, you can find the nearest parking facility
 Free things to do in Sonora
You can still explore the city without making it too expensive. Who says having fun in Sonora has to be a costly experience? Here are two places you can visit for free.
Tuolumne County Museum. The museum displays tons of artifacts and historical preserves. It's a great stop for those who want to learn about the history of Sonora. They also have a gallery showcasing paintings and 25,000 photographs of local people, places, and vintage items.
Stanislaus National Forest. This picture-perfect forest park is the go-to spot for fishing, hiking, and other outdoor activities. For those on a road trip, you can't miss this destination. The forest park opens their ground to accommodate campers and their RVs on a first-come-first-serve basis.
Things to do in Winter
If you're looking for fun things to do in the city during the winter months, look no further. Here are some of our favorite activities to keep you warm and entertained during the cold season.
Snow Sledding. One of the most fun activities during winter is snow sledding. You don't have to spend a lot of money on equipment or be a pro to enjoy this activity and the beautiful surroundings. See the best mountain and parks for sledding here.
Take painting classes. Another indoor activity you can participate in is painting classes at Brush and Cork. And to make it even better, you can drink wine during classes!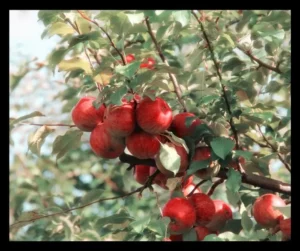 Indigeny Reserve. Get a taste of a variety of wines and ciders at a world-class tasting bar in the city. All the while, you can have time for yourself and take in the wonderful hills of Sonora while you enjoy a glass.
Cover's Apple Ranch. Here's a destination for the sweet-toothed. This lovely family-owned ranch offers different types of pies every month. You can also join their tour and get a first-hand learning experience of their farm-to-table process.
Summer in Sonora, CA
Summer is a great time to be outdoors and explore. Whether you're looking for a fun day trip or something to do over the weekend, these activities will keep you entertained. From swimming in lakes to hiking trails there's a place for you in Sonora, CA.
Go on a day hike. Go out and stretch out your legs with a hike. There are various trails to challenge yourself. From short walks along the river to day-long trekking, there's something for everyone.
Beat the heat with a dip in the lake and pools in Sonora. Cool off during the summer heat waves with water activities in one of the most popular swimming destinations. Pinecrest Lake. Picnic grounds are adjacent to the lake, so you can also get together with friends or family for a snack while you enjoy the sunset.
If you prefer pools, there is a public swimming pool in Twaine Hart. Aside from recreational swimming, you can join in on the fun by participating in their daily activities such as aquatic fitness and family nights.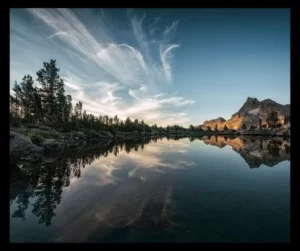 Romantic diversions
There's no shortage of romantic diversions in Sonora, CA. From a serene setting for a few quiet moments together to an activity-packed day full of fun and adventure, this charming Gold Country town has a place for you.
Indulge yourself in a cozy starry night in a cabin at High Sierra. Take in the view during your mountain getaway cabin stay. What makes this a romantic hotspot for sweethearts is the secluded cabins at this resort in Twain Harte.
Go back in time with a short journey in Gold Country. You can see and ride locomotives featured in Western films and TV shows.
For a picture-perfect wedding, you can enjoy a lovely visit to Yosemite. While the national park is the ultimate destination for adventurous travelers, over the years it has also been the venue of weddings and anniversary celebrations. The scenic valley and breathtaking waterfalls make a magical landscape as couples state their vows.
Ready to make some plans?
You're here now because you could be looking for a vacation destination or getting to know your new home. Either way, there are plenty of free things to do and never-ending beautiful scenery for you to explore.
However, before you pack your bags, there is a bit of planning and maybe research to make sure you make the best out of your trip to Sonora, CA.
If you're looking for more storage or a parking space for your RV, you can find the nearest storage facility in your location here.
More From Shield Storage