Traveling near Post Falls for the Holidays
Traveling near Post Falls, ID for the holidays can provide your family with the perfect get away this holiday season. If you're in the Post Falls area, you can still enjoy the surrounding areas nearby for a short holiday getaway.  
Getting away for the holidays to see family can be stressful, but what if you all went away instead? 
That's right. You could take the family this Thanksgiving or Christmas to a wonderful destination near Post Falls. This holiday season, take the opportunity to start a new family tradition.  
If you're from the Post Falls area, you may be wondering how you can stay in town and still feel like you're getting away for the holidays. That's easy, take a trip over the river and head on over to Spokane, WA! 
You can find plenty to do in Spokane here!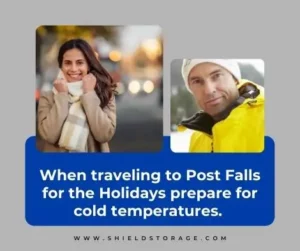 When traveling to Post Falls for the Holidays prepare for cold temperatures. 
In Post Falls, you can expect the weather to be cold during the end of November and into December. With rain and snow possible, you will want to be sure you're ready for it! 
When traveling to, or near, Post Falls, ID you will want to pack warm clothes. Don't forget good boots, a jacket and a scarf.  
There are many great cold weather looks here for you to take a look at so you can stay warm and be in style.  
Take in the scenic views and enjoy the fall foliage. 
While in Post Falls for the holidays, you will want to be sure to see the fall foliage. Whether you are from the area or traveling here for the holidays, you won't be disappointed by the fall colors in Idaho.  
Another great place to see all that nature has to offer near Post Falls is at the Silver Mountain Resort. Here, you will find plenty of snow and fun for everyone in your family. From skiing to tubing, there is plenty to for everyone to do.  
No matter your interest, if you are looking for a place to go for the holidays, Post Falls won't disappoint.   
If you're in town, enjoy the many holiday festivities.  
In Post Falls, there are many different types of events for you to enjoy during the holidays. From the Outdoor Christmas Market to the Holiday tree lighting, you can find something to do throughout the holiday season.  
From just before Thanksgiving until Christmas Eve, you can find some kind of holiday festivity to enjoy. You can find a list of holiday festivities in Post Falls here.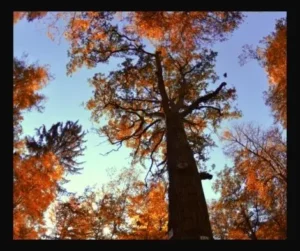 Fall in love with Post Falls for the holidays and beyond.  
This holiday season, travel to Post Falls. The surrounding areas won't let you down and will create a new sense of appreciation for this small town.  
Fall in love with Post Falls for the holidays and beyond! Once here, you may not want to leave. If that's the case, you can relocate to the area. If you want to make Post Falls your home, you can find a complete relocation guide here! 
Relocating to Post Falls? You won't be the first.  
Post Falls, ID has grown almost 100% over the past 20 years or so. You can find more about the area and the demographics of the area here! 
Many people have found Post Falls, ID to be a welcoming place to raise their children. A place where you can experience the seasons and friendly neighbors. Here, the cost of living isn't as high as other places in the country either.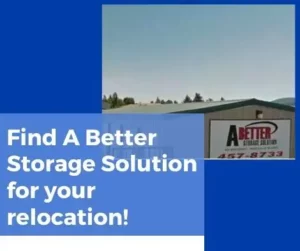 If you choose to relocate to Post Falls, ID and need to find a storage solution contact us today! 
Whether you have collectibles, extra furniture, or a vehicle that needs to be stored, we have a better storage solution for you. Self storage provides a great solution for families who are relocating.  
You may have to store some items while you're waiting to move into your new home. This can cause quite a bit of stress, but it doesn't have to! 
A Better Storage Solution in Post Falls, ID can provide you with short or long-term storage for your household things. No matter what your storage needs are, we are here to help. Find a storage unit, or a parking space, today! 
More From Shield Storage