Tips for a Smooth Move to Kansas City, MO
Are you moving to Kansas City, Missouri? If so, we know you came here for the tips for a smooth move to the Kansas City as the city has much to offer to its residents. From cultural and recreational activities to a thriving business community. Before you can get settled there are other things to get done. Planning, packing, and sorting should be at the top of the list.
Moving can be draining, but it doesn't have to be! With a little bit of preparation and organization, you can move into your new home smoothly and stress-free. Here are a few tips for a smooth move to Kansas City.
Start packing early. Don't wait until the last minute to start packing your things. Late packing will only add stress to your already busy schedule.
Create a moving checklist. Doing so will help ensure that you don't forget anything important. While you create your list and pack your belongings, you can also get rid of unnecessary belongings. Use this as an opportunity to declutter your home and get rid of items you no longer need or use.
For valuable belongings that you're not ready to part with yet, why not keep them in storage? You don't have to hoard them in your new place, especially if you don't have the space. Find the nearest Shield Storage facility in your location in Kansas City here.
Hire professionals if you need help. A moving company can take care of all the logistics of the move for you, leaving you free to focus on other things.
Is Kansas City, MO a good place to live?
Before moving to a new place, you always ask yourself, "Is this a good place to live? Is it safe?" Living in a new city can be exciting, but there are many things to consider before moving.
Kansas City has many positive attributes that make it a desirable place to live. From the affordable cost of living to bustling streets filled with incredible food and a rich culture and arts scene.
Whether you're moving in with your family or flying solo, there's a place and community that's ready to welcome you. If you're looking to live in a city with local cuisine, art, and recreational activities rooted in its rich culture, then Kansas City is a great place!
Check this highlight for a breakdown list of activities to do and places to visit in Kansas City.
A Look into Missourian History
Known as the City of Fountains, Kansas City offers incredible barbecue and steaks, and historical infrastructure aside from its sunny, perfect-for-growing Sunflower weather.
Did you know that there are? Other than Rome, the city has more fountains than any other state or city in the world. The abundance of fountains dates way back to the 1800s when people saw fountains as a means of practicality. It served as drinking bins and throughs for horses passing through the city.
Nowadays, fountains no longer serve that purpose but are still a primary attraction. Maybe you can count how many fountains you spot on your walk in the city!
There even is a nonprofit organization with over 20,000 members who oversee barbecue competitions and promote barbecue restaurants.
See the must-visit barbecue restaurants in Kansas City here.
Is Kansas City safe to live in?
When in unfamiliar places, the rule of thumb is to stay away from areas that are likely to have a high crime rate.
The crime rate in Kansas City falls on the C-grade, meaning the rate is slightly higher than the average within US. Even so, over 68% of metro areas are tagged safe. More neighborhoods in Kansas City remain safe and secure for families.
Keep your belongings safe in a storage unit. Learn more about our secured storage units here.
 Is it expensive to live in Kansas City?
Whether you're looking for suburban living or city life, you'll find what you're looking for in this Midwestern gem. Many choose to make the move to Kansas City because it is recognized as one of the most affordable cities compared to other major metropolitan areas in the United States.
The city consistently ranks as one of the best cities to work and raise a family, thanks to its affordable cost of living and abundance of activities. Additionally, Kansas City boasts an unemployment rate of only 3 percent and consistently ranks in the Top 20 for job opportunities.
Living in Kansas City, MO: Pros and Cons
Just like any city, living in Kansas City has its pros and cons. Whether you're considering make the move to Kansas City or you're just curious, here are a few pros and cons.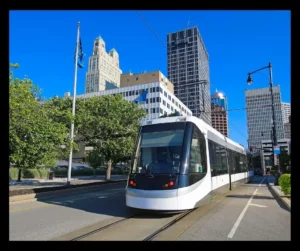 Living in Kansas City: Pros
Shortest commute time. No one likes a long commute. One of the best things about living in Kansas City is that you can live outside the metro area and your commute time will be more or less 25 minutes.
Affordable cost of living. In recent years, Kansas City has been ranked as one of the most affordable cities for single-family homes. A report showed the cost of living averaging 2.5 percent below the national average.
Food trucks and barbecue restaurants. Getting a quick bite or looking for a restaurant is easier with all the food stalls and restaurants in the area.
Living in Kansas City: Cons
A car is a necessity. The city doesn't have the best public transit, but it's not the worst either. While there are no subways, trains, or public streetcars roaming the city streets, the commute still feels like a breeze compared to other cities.
Temperature extremes. During summer, the temperature can get dangerously hot. It's one of the few cons of living in Kansas City.
If you plan to store belongings in a storage unit but are worried the heat may damage your items, see our climate-controlled self storage units here.
In contrast with the heat waves during summer, the city often gets caught up in tornadoes yearly. Keep your belongings safe in a secured self-storage unit. View our available units here.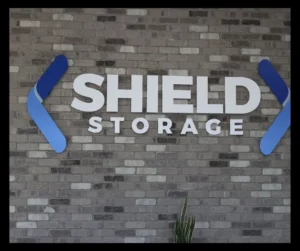 Thinking of living in Kansas City?
There are many pros to living in Kansas City, including the great food, diverse population, and reasonable cost of living. However, there are also some cons to consider before making the move. For example, Kansas City can be quite humid in the summer months.
Be sure to keep our moving tips in mind and you'll find your move into the city smooth and without a hitch!
If you're looking for affordable and secure storage for your belongings, you can visit our facility on Chestnut Avenue. For a convenient move into your storage, we offer dollies and large flat carts for your use.
More From Shield Storage