The Best Storage Features to Meet Your Business Storage Needs
Business storage can be overlooked, but for some businesses, it can help make or break their business.
You may think that sounds a bit dramatic – but it's true.
In Sparks, NV, just like several other areas in the country, businesses were impacted by the pandemic this past year. They are still struggling to bounce back.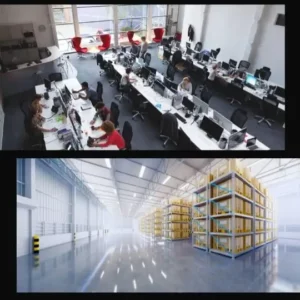 Some small business owners want to grow their business but don't have the space for inventory and can't afford to rent a large warehouse. Self storage can help these types of businesses grow.
Or there are businesses that need to downsize their office space to save money on overhead expenditures. They don't want to liquidate their office furniture or extra printers because they know they will come of use one day.
Self storage can help this business as well.
Identifying why you need self storage for your business is the first step in finding the right facility with the right features to fit your needs.
You have to know what you need to store.
Do you need storage for files and paperwork or inventory?
Are you looking for a place to store work vehicles or furniture?
No matter what you need to store, we have a better storage solution that will meet your needs but knowing WHAT you need to store is only half the battle.
The other half of the battle is knowing HOW MUCH you need to store.
These are the variables that will determine how much storage you need to meet your business storage needs and what features should be the on the top of your priority list.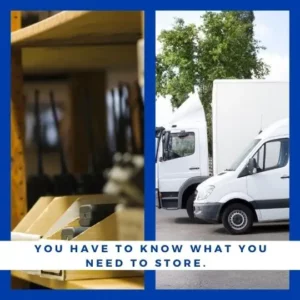 What Business Storage Features Make the Biggest Difference for Business Owners.
There are multiple business storage features that can make a big impact on your business and the items you prefer to store. Some of those features include:
Size of Unit:
Self storage units typically range in sizes from 5 x 5 units up to about 10 x 30, depending on the location. Knowing the amount what you need stored and how much must be stored is critical to knowing how big a storage unit to reserve.
Also, it is important to know whether you will need space to grow into. Do you have inventory that needs to be stored? If so, you may not need a unit for inventory you have now, but the most inventory you plan to have on hand at one time.
Accessibility:
There are two factors surrounding accessibility for business owners need to consider. Accessibility is important because you need to know when and how you are going to be able to access your business items.
First, consider when you can access your storage unit. Some facilities limit access for their customers to business hours. At Shield Storage, we understand that you need access to your business items before and after working hours, which is why all our locations in Sparks, NV are open for access from 7am – 9pm.
Second, you should consider the ease of accessing your unit. Each of our Sparks storage locations offer drive-up storage units. These units make accessing your items simple and convenient.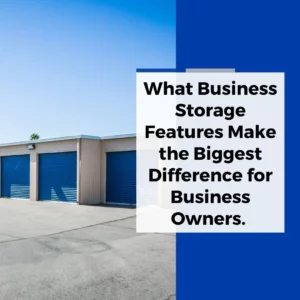 Security:
No matter what you are storing for your Sparks business, security is a feature that you should take seriously. At Shield Storage, we offer multiple security features to keep your items as safe as possible.
From Digital Surveillance Systems to Fire Sprinklers, we take security seriously at each one of our facilities.
Vehicle storage or parking:
At our Sparks locations, we offer Uncovered Parking for your work vehicle. Do you have a large truck you use for deliveries or a trailer your team uses for equipment? We have space at one of our facilities to meet your needs.
You can also store your work vehicle or trailer inside a storage unit with drive-up access. However, some facilities may not allow it, so if vehicle storage is your priority, be sure to contact the location ahead of time.
We make Your Business Our Business at Shield Storage
At all our Shield Storage facilities, we take your business and make it personal. No matter the features you need to fit your business storage needs, we are here to help. Contact us today to learn more about how we can help you find a better business storage solution.
More From Shield Storage