The Best of the Best: Your Kansas City, MO City Guide
There are many great cities across the country, but one of the best that many forget about is Kansas City, MO. KC has a lot to offer locals and travelers alike, which is why we developed a city guide for you of the best Kansas City has to offer!
If you are new here, you will want to dive into these local greats sooner rather than later. If you've been here awhile, look through our city guide as you might find something new and interesting to try.
Relocating to a new city can be stressful, but once you are settled you will want to indulge in a few of these local favorites!
As we were researching this piece, we found several great lists that will help you build a robust guide that can fit your interests. Be sure to follow the links provided to find more information on the topics below!
Kansas City's Best Places: Your City Guide
The best places to eat in KC:
We compiled a short list of some of the top-rated restaurants in the Kansas City area. You can find the complete list from Kansas City Magazine here.
Though we could have complied a list with over 50 restaurants on it, we wanted to provide you with a some of the top choices in KC from different price points. Below are the locations we have chosen to highlight as three of the best places to eat in Kansas City, MO.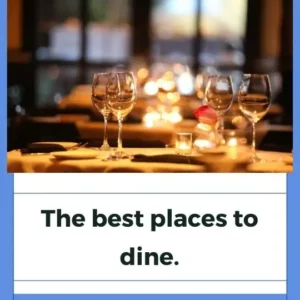 1. Visit the TOWN COMPANY at Hotel KC. (Expensive)
2. Eat at WALDO THAI. (Moderately Expensive)
3. Go to VIETNAM CAFE just down the road from Columbus Square Park. (Inexpensive)
Best Places to Shop:
Shopping is a must to some and for others it's their favorite hobby. As a newbie around the area, you won't want to miss out on any of the hot shopping areas in KC.
We utilized a few resources to compile our top 3 suggestions, but this one here provided a great resource with some of these locations and others.
2. Visit the area's best Farmers Market – The City Market.
3. Looking for a gift of something special for the kitchen, there's no better place to go than Pryde's Kitchen & Necessities.

Best Places to be Entertained with Free Admission:
No matter where you are, there are times you would like to enjoy an afternoon for free. There are so many things to do in the KC area that don't cost you more than your time.
Taking advantage of those things can give your family a way to make memories and enjoy Kansas City all at the same time. Though these were our favorite 3 things for families, you can find many more here!
2. Visit KALEIDOSCOPE for an art experience.
Best places to be entertained – but you've got to pay to get in:
Not everything in life is free. Though there are many different things to do for free in the KC area, some places you've got to pay to get in.
For this group, we've expanded the list a bit to include a few more items since there were just so many to choose from. You can find a more extensive list of things to do on this post from thecrazytourist.com.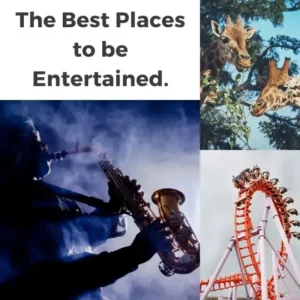 2. Visit the African American Baseball to learn more about the history of Negro League Baseball.
3. Take a walk on the wild side and visit the Kansas City Zoo.
4. Improve your musical knowledge by spending the day at the American Jazz Museum.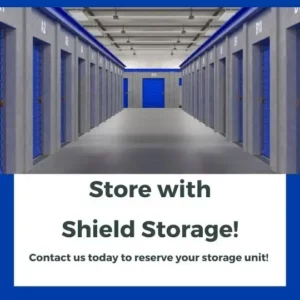 The best place to help you make your life in Kansas City smooth and hassle-free:
If you are new to the Kansas City area or have been in the city for a long time, nothing can help make life better than having a place to store your items. Moving and relocating can be a hassle, there is always something that comes up.
Don't be left in a bind, get yourself a self storage unit to store your extra items and help make your life easier.
Contact us today to reserve your storage unit!
Choose a better storage solution today and store with us. You will then have the peace of mind you need to really enjoy the city!
Whether you are relocating to Kansas City, or live here already, use our city guide to spice up your KC experience. Become familiar with the area and fall in love with this amazing city!
More From Shield Storage