The Best of Fall in Kansas City, MO 
Fall in Kansas City, MO is one of the best times of year. With everything from football to pumpkin patches, your calendar will be packed with great fall things to do in the area. 
The weather in Kansas City is perfect for fall and all that goes along with it. Though it can get a bit chilly, it's perfect for so many of your fall favorites. From pumpkin spice lattes to warm chili, the fall weather sets the right tone for the best of fall in Kansas City. 
Fall in Kansas City will not disappoint. Also, fall brings family fun and festivals and our other favorite "F" word – Football! 
Each fall you start to prepare for Halloween which takes you straight into the holiday season with Thanksgiving. If you are in the Kansas City area, you will find plenty to do to celebrate it all! From enjoying the fall colors to the haunted houses, you can find something for all ages and all interests.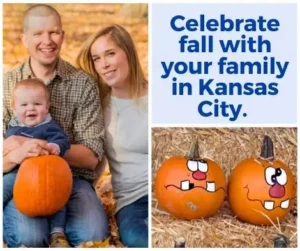 Celebrate fall with your family in Kansas City.  
When you are in Kansas City, MO, you can count on fall being busy and full of excitement. For many, the excitement begins in early September when football returns. Others, on the other hand, look forward to the fall food, drinks, cozy socks, and many other fall favorites.  
Fall in Kansas City, MO is sure to deliver no matter what you love most about the season.  
Families can especially take in the season with all there is to do in the area. If you're looking for the perfect pumpkin patch or to take in a football game with those you love, you can find something here! 
Don't forget about the Apples! 
Another local favorite of fall in Kansas City is the local Farmers Market. The Overland Park Farmers Market still runs on Saturdays through November. Here, you find produce and other products from local farmers and vendors at an open air market that will allow you to social distance while walking the market.  
Don't forget the apples! Though pumpkins get so much love during the fall, don't forget the great fall flavors produced by apples! 
Take the time to visit one of the nearby apple orchards with your family! There, you can pick apples, drink fresh cider and enjoy many of the other fall fun activities.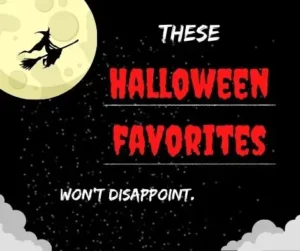 These Halloween favorites won't disappoint this fall in Kansas City.  
Nothing says fall in Kansas City like Halloween. If you're looking for something spooky for fun this Halloween, you can find just the scare at one of these local haunted houses.  
You can also find your best pumpkin for carving at Faulkner's Ranch and Pumpkin Farm! While there, you can enjoy wagon rides, the petting farm, and many other activates. Your Halloween will be started just right with a carved pumpkin or something a little different like one of these no-carve ideas. 
Another fun Halloween favorite is the Basement KC. Here, you can test your nerves as you go through the escape room with your team. Hopefully you and your friends and family will get out before it's too late! 
The importance of spending fall with those you love.  
Fall in Kansas City is full of fun! No matter what you enjoy, there is certainly something for you in the area this season. It's especially fun when you get to experience these different events and attractions with those you love.  
As you spend time with your loved ones this fall, take the time to truly enjoy their company and the memories that you make. We all missed this last year, so enjoy the best of fall in Kansas City this year! 
Take the stress out of fall and store with Shield Storage 
You shouldn't have to worry about the stress of moving, decluttering, or organizing this fall. Take the stress out of it all and store with us today at Shield Storage on Chestnut Avenue. Here, we can help provide you with a place for all your storage needs.  
If you aren't in the Kansas City area, you can find a storage solution nearby on our Locations page. It is our goal to provide you with a better storage solution no matter what your storage needs may be.  
More From Shield Storage