Stressing About Storage? Try This While Preparing for Your New Baby!
Adding a baby to the family is a joyful experience. However, it can add some stress while preparing for your new baby. Using self storage can help relieve unnecessary stress during this joyous time.
Whether this is your first baby or not, there is a lot to do to prepare for your new arrival. From decorating the nursery to birthing classes, it can become stressful.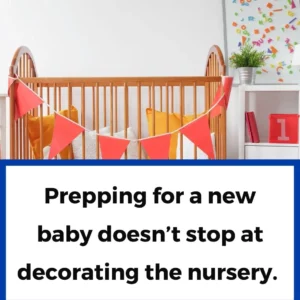 This is a time that should be full of joy and anticipation. It shouldn't be stressful, but it can certainly become that way. This is especially true when the stress of preparing for your new arrival becomes too overwhelming.
With so much to do, you and your spouse don't have the time to stress about where you will move furniture or store your valuables. Stress should be avoided as much as possible when pregnant. So, we want to help you navigate one area of prepping for a new baby that can be overlooked. That is until it's suddenly a major issue.
Prepping for a new baby doesn't stop at decorating the nursery.
One of the most fun parts of preparing for a new baby is decorating the nursery. From buying new baby funiture to adding sweet touches to the walls, this can be one of the best parts. You and your family get to create a space to make your new addition feel loved and comforted.
It doesn't stop there, however.
Preparing for a new baby can also mean that you need to start moving furniture in other areas of your home. You may need to put certain collectibles away.
Getting your home ready for your new addition can lead you to need more space than you think. There's no need to worry. At Shield Storage, we have multiple solutions to help you no matter where you're located.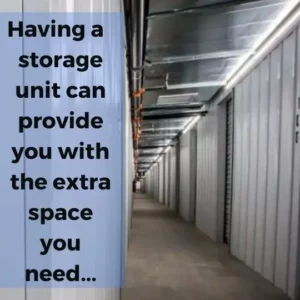 Having a self storage unit can provide you with the extra space you need as you transition your spaces.
Utilizing a self storage unit can give you and your family the extra space you need as you transition your home and spaces. Whether you need a place to store furniture or collectibles, a self storage unit provides a better storage solution.
At our Shield Storage facilities, you can find a storage solution to help ease the stress of preparing for your new baby. We offer facilities with indoor, climate-controlled storage units as well as drive-up storage.
Some need a self storage unit to put their extra bedroom furniture. If you're turning a guest room into a nursery, your extra furniture will have to go somewhere…
No matter what your storage need when preparing for baby, we have a solution for you!
Adding a new baby to the family is a big enough change to navigate, don't complicate it more than necessary.
Navigating the addition of a new baby is challenging no matter what. For some, it's more challenging than for others. Why complicate it if you don't have to?
Getting things accomplished before your baby arrives can be a challenge in and of itself. When you utilize self storage, you instantly make the job easier.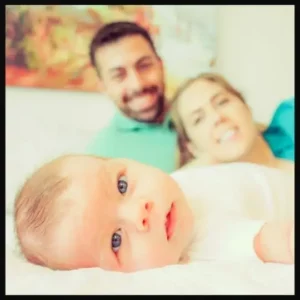 Moving furniture around, decluttering, and finding a place for items you want to hang onto can present challenges when you are limited to utilizing space in your home. With a storage unit, you can give yourself the flexibility you're looking for.
Sun Valley Stor It is here to help you as you prepare for your newest edition.
If you're expecting a baby in the Sun Valley, Nevada area, we have a storage facility that can meet all your storage needs! At Sun Valley Stor It, we offer ground-level drive-up storage which makes loading and unloading convenient and easy.
If you aren't in the Sun Valley, NV area, we also have three storage locations nearby in Sparks, Nevada.
Whether you are looking for storage as you prepare for your new addition or for another purpose, our facilities can help you find a better storage solution. Contact Sun Valley Stor It or one of our other local facilities today to learn more about our availability and how we can help you find a better storage solution for your family.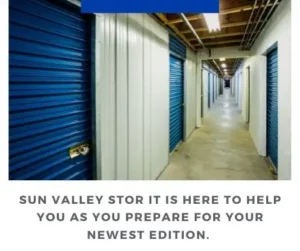 More From Shield Storage