Stop Settling for Less Than You Deserve at Your Self Storage Facility!
Reserve Your Storage Unit with a Company Who Care
A self storage facility is a great place for you to store your home or business items. Many storage unit facilities don't take the time to treat their customers with the respect and love they deserve. With Shield Storage, you can expect more!
You deserve to be treated with respect. You should experience extraordinary customer service each and every day, and at Shield Storage this is what we expect.
A great example of our team going above and beyond was shared by Google Reviewer "Papa Juan" when he left a review for our managed facility at 9th & X Self Storage in Sacramento, CA. He shared:
"My sister-in-law was looking for a storage I recommended her this one because the guy that works there… is super helpful, he gave my sister-in-law the best possible deal yesterday last minute when she needed a last resort storage this was definitely the place to go! 5/5 clean spaces affordable prices."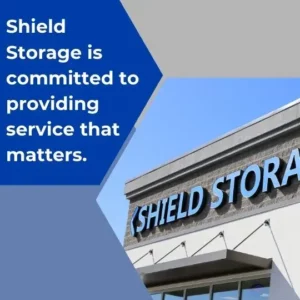 Going the extra mile is how our team shows we really care.
From staying a bit late or helping a customer get into a unit of the same day, going the extra mile for our customers is how we show we really care.
"Going the extra mile" can look different for everyone, but our team strives for it every day. We have had customers tell us about some who have stayed late so they can unload and other team members who went above and beyond to ensure they received all the information they needed.
No matter how this looks for you, you can count on the Shield Storage team to do their best to serve you!
Our storage facilities are committed to providing service that matters.
Service that matters….
Customer service isn't something that many businesses implement or care about any more. Being committed to providing service that matters is something our team takes seriously.
In a culture where people tend to be disengaged, we encourage our employees to engage fully with our customers. We strive to build relationships that matter with those who store with us.
Our team is even committed to providing great service to customers who aren't storing with us… yet. They aren't only concerned with those who are currently with us, but everyone else as well.
Take a look here at what Shawn Martin had to say in his review from August 31, 2021:
"I wanted to give a shout out to the young lady (Bailey) you have working at your storage facility. She didn't have the size I needed (all in use) but she was able to give me all the info I needed. It's nice to see this kind of customer service still exists. I will definitely be using you guys when something becomes available."
We go above and beyond to serve our clients by providing more than just self storage units.
Another way we strive to go above and beyond to serve our clients is by providing more than just self storage units. We also have facilities that offer other services to assist our customers with all their moving and storage needs.
At many of our facilities, you can purchase boxes, tape, locks, shrink wrap, and many other products to make the storage and moving process easier on our customers.
Other locations, like the one on Simmons Street in North Las Vegas, offer vehicle storage. Though you may not need a self storage unit, a space for your boat or RV will provide a solution to the looming question of, "Where can I store my boat that so it isn't in my front yard all winter?'
Self storage facilities can provide you with more solutions than you may realize. Contact one of our locations today to learn more about how our team can serve you!
Find a Shield Storage location nearby today!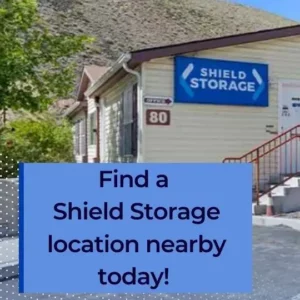 At Shield Storage, we offer branded and managed facilities in six different states to serve you to the best of our ability. It can be difficult to find a self storage unit you can trust. Find one near you here!
Our team isn't perfect. But, one thing you can expect is to be treated with the same respect you show them. It is our priority to give you service you can count on and to provide high-quality customer service each time.
More From Shield Storage