Pros and Cons of Living in Sparks, NV
Is Sparks, NV a good place to live?
If you're considering living in Sparks, Nevada, it's instinctive to wonder if it's a good place to live. Whether you're looking for a quiet suburban lifestyle or an active urban setting, there's a place for you in Sparks.
Known as one of the top cities to live in Nevada, the suburban just outside east of Reno gives you access to the urban lifestyle without the suffocating crowd. But what more is there to the city?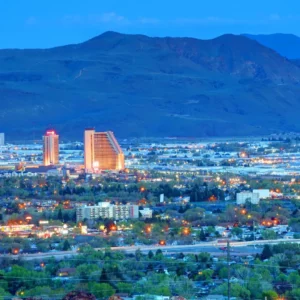 A Brief History
Located in western Nevada, Sparks is a small city that offers big opportunities. With plenty of parks, trails, and businesses to choose from, the city is always busy.
During Mother's Day, the city celebrates with an "Arts in Bloom" event which Sparks is known for. The event features artwork, entertainment, and good food. More than that, Sparks, Nevada is big on celebrating other monumental events such as "Star Spangled Sparks" on Fourth of July, and "Turkey Trot" on Thanksgiving.
What's the cost of living in Sparks, NV?
The cost of living in any area can vary based on a few factors. The most common factors include the cost of housing, salary, food, and transportation.
Looking into Sparks, Nevada, the cost of living is 8% higher than the national average. However, the city is considered one of the more affordable places in Nevada. With decent and affordable townhomes and condominiums, it's practical to secure a home for you or your family.
– Economic growth and average income
The economy of Sparks, NV is steadily growing with more than 50 thousand people employed in the city's largest industries.
A few of the industries Sparks is big on is retail trade, health care and social assistance, and accommodation and food services. Also, there are lucrative jobs such as mining, quarrying, management roles, and utility.
As per Data USA, the median household income in Sparks, Nevada is $64,645.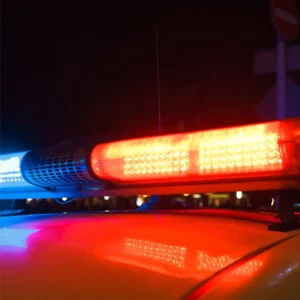 – Crime grade in the city
As per Crime Grade, the city's overall crime grade stands at C-. While it's good to be aware of the environment of the city you plan to live in, it's important to take this information wisely. There are other factors that affect a city's crime grade.
Regardless of the city, you need to be careful and take precautions. If it makes you feel protected, you can install a security system in your home. If you're looking for a secured place to store your belongings, you can book a storage unit with Shield Storage here.
Pros of living in Sparks, NV
If you're looking for a change in scenery, you're in luck! From the city's exciting nightlife and cultural attractions to its adventurous outdoors, you'll never run out of places to explore, be it night or day.
Aside from that, there are many pros of living in Sparks, Nevada.
– No shortage of indoor and outdoor activities
The best thing about living in a busy city that's also a tourist destination is you never run out of places to visit and things to do.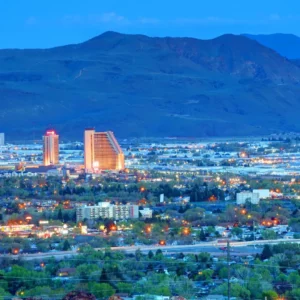 Living in Sparks, Nevada means there's always adventure. You could explore all the shops and restaurants. If you haven't visited the Sparks Museum and Cultural Center now would be a perfect time. You get to learn the city's history and even join community events to acclimate yourself to the area.
If you're looking to do more outdoor activities, there are many parks and recreation facilities. Whether you enjoy long walks or sporty recreations, there's a place and community waiting for you in Sparks.
– Safe community and hospitable locals
With welcoming neighborhoods in Sparks, you'll feel right at home in no time. The community is warm and friendly, making it easy to settle and make friends.
Whether you're exploring the local culture or enjoying the great outdoors, you'll always feel welcomed.
– Affordable housing and great schools
When choosing a place to live, the most impactful factor to consider is the cost of living. Thus, it's a win to move and live in Sparks. It's fairly affordable to buy a home and afford groceries and other basic needs.
As for education, the city boasts tons of schools that are among Nevada's top-rated schools.
Cons of living in Sparks, NV
While it has its charms, the city also has some downsides that you need to consider or at least be aware of before moving in. However, just like any place, here are the cons of living in Sparks, Nevada.
– It gets very cold during winter
The cold season lasts from November to February. Within these months, the temperature drops below 53 degrees Fahrenheit.
Winters in Sparks can get pretty cold. During their coldest month, the temperature dipped to 25 degrees Fahrenheit. Unfortunately, this is something to expect every winter.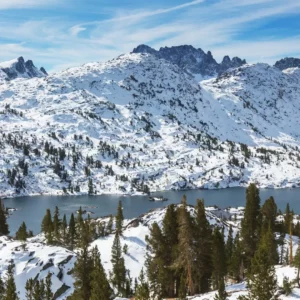 – Limited job opportunities
While the city houses most of the biggest industries, the diversity of job opportunities is still lacking. With most of the open jobs only in retail, hotel and restaurant management, and mining, there aren't options or demand for Science-related or other industries.
Is Sparks a good place to retire?
If you're looking for a slower pace of life and plenty of sunny days, Sparks is the perfect place to retire. Here's why: the low cost of living means you can stretch your retirement savings further. Also, you never run out of things to do. There is plenty of time and companions for you to exercise with and be active outdoors.
On most days, the weather is mild and perfect to get things done in your backyard. A retirement home can be a good option too. There is a recommended retirement place in Spring Creek. They offer a range of services from assisted living to adult day care.
How much snow does Sparks, NV get?
On average, the city gets 19 inches of snow during winter. The temperature dramatically dips, especially in December. For some, this could be a turn-off when living in Sparks. But remember that seasons pass and think of how summers in the city are like a golden reward.
If you need a secure place to store your seasonal items, don't hesitate to contact Shield Storage for queries or reservations.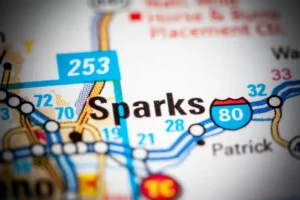 Conclusion
Overall, Sparks, Nevada is a good place to live. It's a great suburban area with friendly neighborhoods and welcoming communities. If you're moving with your family, Sparks has great top-rated school districts within the area and the housing prices are reasonable.
While there are a few cons to this city, such as the weather during winter and the limited job opportunities, there are more good things that outweigh a few months of cold weather.
If you're looking for temporary storage for your belongings, you can book a unit with Shield Storage. We also accommodate vehicle storage for RVs, boats, and trailers, among others. Find the nearest Shield Storage in your area now.
More From Shield Storage