Living in Las Vegas | What You Should Know
Living in Las Vegas is more than the big city lights and busy night scene. There are things you should know before making a big decision to move here.
While Sin City is known for its busy city lights and casinos, it's also a great place to raise a family or enjoy retirement. There are plenty of job opportunities, affordable housing, and world-class entertainment options. So, if you're wondering what to consider or looking for deciding factors, here are things you should know when living in Las Vegas.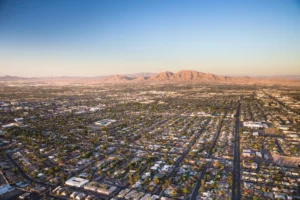 Pros of living in Las Vegas
Las Vegas is a great place to call home for a multitude of reasons—the low cost of living, no state income tax, and the tolerable traffic are just a few potential positives. Whether you're looking for an ideal place for retirement, to raise a family, or run a business, there are plenty of pros to living in Las Vegas.
– Tons of recreational and family-friendly activities
One of the biggest perks of living in a busy city is that you never run out of interesting things to do. With bustling streets and 24/7 open establishments, there's always a place to explore.
If your family is up for a thrill, you must try indoor skydiving or the FlyOver flight ride. It's a great experience and a family bonding activity. If you're looking for something a little more laid-back, there are museums and day tours you can sign up for.
– Low cost of living
Contrary to what most people expect, the cost of living in Las Vegas is fairly reasonable. Whether you're considering renting an apartment or buying a home, both choices are possible options.
– No state income tax
There are only 9 states in America that don't have an income tax, one of these states is Nevada.
Nevada continues to have one of the least burdensome tax structures. This makes it ideal for businesses and people to move into the state as it does not levy heavy taxes on its residents.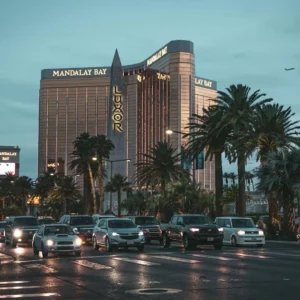 – Tolerable traffic
Whether you're in the city for a visit or a Vegas local running errands, no one enjoys being stuck driving in slow traffic.
Fortunately, the traffic in Las Vegas isn't as horrific compared to other cities. There are days when traffic can be quite heavy, especially during holidays, but on regular days it's easy to get around the city.
Cons of living in Las Vegas
While living in Las Vegas has its perks, there are also some drawbacks to living in the city. From torrid heat waves during summer to the lack of public transportation to get around the city, it's not all glamorous living, and like any other place, there are still a few cons to living in Las Vegas.
– Heatwaves during summer
During the summer season in Las Vegas, the temperature can reach over 100 degrees Fahrenheit. The climate can be intense, but this is something that is expected as the city is within the Mojave Desert.
The good thing about spending summer in a busy city is that there are a lot of ways to cool off.
– Lack of public transportation
A car is a necessity if you plan to live in Las Vegas. Public transportation in the city is very limited, so a car is essential for getting around. While the city has a bus system, it's not an ideal option when you need to be in places at a specific time.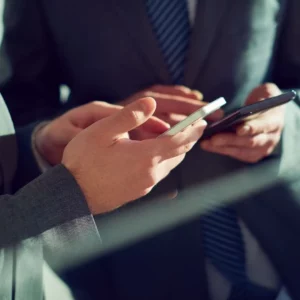 – Lack of job opportunities
The city's economy depends on entertainment and tourism. That means most of the open jobs are in the entertainment, tourism, and hospitality industry. If you're looking for a line of work that leans toward technology or science, it can be challenging to land a job.
Is Las Vegas a good place to live?
Las Vegas is a popular city to live in for many reasons. As already mentioned, the weather is great for most of the year, there are plenty of things to do, and the cost of living is relatively low.
If you're looking to settle in the city, there are a few considerations in choosing a community to be part of. For neighborhoods that are best for families, the Green Valley Ranch is the number one option for starting families. If you want a more diverse community that you can easily engage with, you can look for a place to rent or buy in Sovana.
Generally, Las Vegas is a great place to live, depending on your intention and why you're moving to settle in Sin City. When you arrive, store, and secure your belongings with Shield Storage now. You can find the nearest facility here.
Is Las Vegas a safe place to live?
Las Vegas is often thought of as a tourist-friendly city, but is it the best and a safe place to start an independent life?
According to the crime index, Las Vegas is safer than 16% of other cities in the US. However, the danger is inevitable. When moving into a new area, accustom yourself to your new environment, get to know your neighbors, and take a mental note of emergency landlines.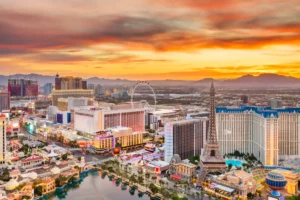 If you're looking for a storage facility to secure your belongings, find the nearest Shield Storage in your location now.
Is it expensive to live in Las Vegas?
Despite being crowded with tourist attractions and 5-star hotels and restaurants, the city boasts domestic neighborhoods that are ideal for families and independent individuals. There is a list of suburban areas that are affordable and secure.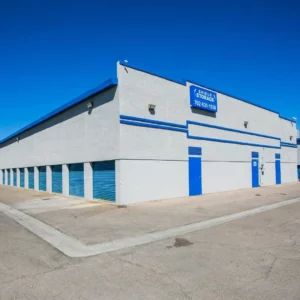 Conclusion
Whether you're planning to live in Las Vegas or are already halfway through packing your stuff, it helps to be aware of what you should know about the city. There are various reasons people choose to settle in Las Vegas—for retirement, to find a job, or/and to build a family.
Whatever your reason is, you can definitely find a home here in Las Vegas. Plus, with all the perks in this city, such as no income tax, tons of recreational activities and events, and the vibrant city landscape, who wouldn't want to settle in a lively city?
If you're looking for a self storage unit to store your items, whether long-term or short-term, visit our website now to book a unit.
More From Shield Storage