Live Simply: Your Placerville, CA City Guide
Placerville, CA is a quaint town located in Northern California. Located in the foothills of the Sierra Nevada mountains, there are many hidden and historic gems to enjoy. This is why we put together a Placerville City Guide!
With a population of just under 11,000, as of 2019, this small has a lot to offer locals and visitors alike. Whether you are looking for a place to eat or something to do, you won't be let down by this town.
The apple orchards, wineries, and museums are a great place to start, but don't miss out of all the shopping there is to do on Main Street.
To help you find the best places to go in Placerville, we have complied a list of local favorites for you to try. From places to explore the outdoors to places to shop and browse, we have something for everyone!
Placerville offers many great places to eat.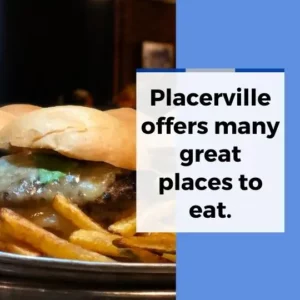 One of the best things about small towns is that they often have the best little "Mom and Pop" restaurants. You can find several great places to eat here, but we listed a linked a few of our favorite finds here!
Sweetie Pie's Restaurant and Bakery. Here, you can find delicious offerings for breakfast and lunch as they close at 2:30pm Monday through Saturday. Sundays, you can find great options for brunch until 2pm! Don't forget your favorite baked goodies before you go!
The Independent. This locally owned bar and grill is the second venture for this Placerville family. If you're looking for a place to dine for lunch or dinner with your friends or family, The Independent Restaurant and Bar is a perfect place to go. From burgers and sandwiches to steaks, ribs and chops the assorted menu won't let you down no matter what you're in the mood for.
Heyday Café. The Heyday Café is a local favorite. Since 2007, the Heyday Café has been a go to for many Placerville locals. The ownership prides themselves on the locally sourced ingredients, and providing a full, diverse menu for lunch and dinner. You won't be disappointed by this local gem.
Find something to do for locals and visitors of all ages.
Finding something to do around Placerville, CA isn't as difficult as one may think for a small town. You can spend many weekends throughout the year doing several things that you can only do in Placerville.
The real trick is finding something that fits the whole family. Throughout the year, you can find a little something for everyone. You can find multiple things to do in and around Placerville here, but these are our top picks of things you can do in the area with your family and friends of all ages.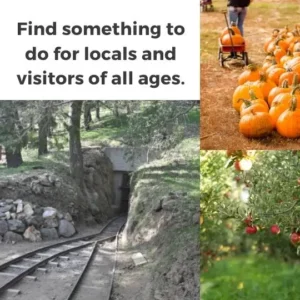 Dig for Gold at Gold Bug Park. You can take an afternoon with your friends and family of all ages and go back in time to the Gold Rush days. Explore the mine and learn about the history of the area and the state of California.
Visit the Boa Vista Orchards. No matter what time of year it is, you can find something fresh and delicious to enjoy at Boa Vista Orchards. From apples to donuts to Christmas trees, you won't be disappointed by the time you spend at the orchards. Be sure to plan to spend at least a few hours in the orchard to allow yourself enough time to enjoy everything they have to offer.
Spend the day at Apple Hill Ranch. From August 15th to December 24th, you and your family can participate in any of the numerous activities they have for kids and adults. From the orchards to their pumpkin patch, there is plenty of fun to be had and memories to be made.
Outdoor activities are a must in and around the Placerville area.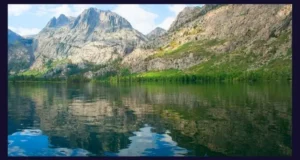 As mentioned before, this small town sits in the foothills of the Sierra Nevada mountains. This makes it a great location for all things outdoors. From camping to playing at lake, you can find a place to do almost any outdoor activity you desire.
Not only does Placerville offer several things to do in and around the Eldorado National Forest, you can also drive get to Lake Tahoe in about an hour and a half! In Tahoe, you can boat in the summer, ski in the winter, and camp in your RV year-round!
You won't be disappointed on Main Street.  
Shopping is a must anywhere you live, and that's no different here. Whether you are looking to shop for something unique or go antiquing, you can find it on the historic Main Street.
With plenty of shopping opportunities, restaurants, and special events, there is a vibrant energy when you spend an afternoon or evening on Main Street. If you want to go to the heart of Placerville, CA, spend the day on this historic street.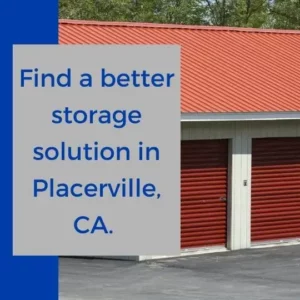 Find a better storage solution in Placerville, CA.
Like many places, space can be hard to come by. As you purchase sporting equipment to enjoy your favorite outdoor activities, you will need the space to store it when you aren't using it. Or, maybe you need a place to store your favorite antique finds, we have a better storage solution for you!
At Placerville Self Storage, we offer self storage units large and small to meet your storage needs. To learn more about how we can help serve your needs, contact us today! Storage units rent fast, so don't wait!
More From Shield Storage