How to Store Boots
Boots are a staple in many closets. However, there are a few tips on how to store boots in storage. With this, you can secure your footwear and maintain it in its pristine condition.
Whether you have too many pairs in your closet or just storing one as seasons change, it's important to store them correctly. Following proper maintenance ensures they don't lose their shape or get damaged while in storage. Here are a few tips and steps on how to store your boots in storage.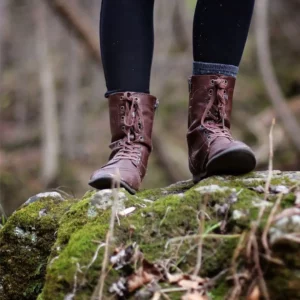 Step-by-Step Boot Storage
Rather than leaving your boots to take up valuable space in your home, consider storing them in a storage unit.
Before packing your footwear, there are a few reminders for you. Here's a step-by-step guide on how to store boots in a storage unit.
Step 1: Clean your boots thoroughly
Depending on the make of your boots, there are specific cleaning materials to use. However, as a general practice, any type of boots—leather, suede, rain, or duck—can be gently washed and brushed to rid of dirt.
For suede or cloth boots, it's best to invest in a suede brush for effective cleaning of stains and dirt. Clean or work boots are the easiest to clean and are low maintenance. All you have to do is wipe them clean or you can easily hose down tough stains.
Step 2: Apply wax or other shoe preservatives
Use a shoe preservative wax to seal and protect your boots, especially leather ones. Apply the wax to the entire surface of the shoe, making sure to get into all the creases. Read more here for best practices on waxing your leather boots.
The shoe wax will keep the leather supple. This means that even when stored long-term, the leather won't crack or easily creased. You don't have to apply anything to your boots but make sure to clean them before storing them.
Step 3: Find an optimal shoe rack or storage
Hanging your boots in a shoe rack is the best way to store them. Most people opt for boxes or shoe shelves—both of which are acceptable storage solutions. However, shoe racks are not only great for saving this space, but it also makes finding what you're looking for easier than digging through all your box.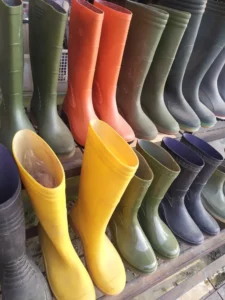 Step 4: Find a storage unit
If you want to keep your boots in good condition, it's better to store them in a climate controlled storage unit. This way, they won't be exposed to extreme temperature or humidity and risk getting damaged.
You don't want to store your boots only to take them out unusable when you need them.
Book a storage unit now! Shield Storage will be glad to discuss which storage kind and unit size are best for your needs.
Should boots be stored in boxes?
Giving your boots the maintenance they need is important if you want them to last. Storing your boots in boxes can protect your footwear from dirt. However, when it comes to long-term storage, this may not be the best idea.
You can benefit from organized storage of your boots if you store them in a box. While boxes can protect your boots from dust, your footwear can still be damaged inside if not secured properly. It's likely for moisture and mold to build up inside shoe boxes. Instead, you can use cloth shoe bags.
For a more efficient solution, opt for shelves and racks. Unlike boxes that are bulky to move around, shelves and racks can store more of your boots or other footwear. Check with your storage facility manager on what type of shelves are allowed in your storage unit.
How do you store a lot of boots?
You can easily find a place to store a pair of boots. But what about several pairs? What is the best way to store a lot of boots?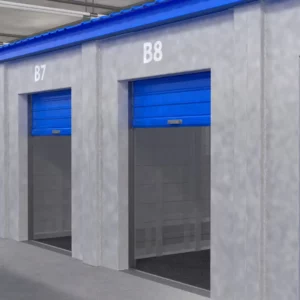 The first thing you need is a space in your storage unit to store your boots. Find a shelf or a boot rack that can carry all your boots. Then, sort your boots depending on your preferences. Lastly, make sure to follow the steps above to make sure your boots are clean before storage and maintained while in storage.
Finding the right storage size is important. It also depends on the range of your needs. Thus, Shield Storage accommodates online inquiries and walk-ins. You may also visit our website to see our size guide.
Conclusion
Overall, storing boots in a storage unit is not too difficult. While boxes aren't required, it is important to store them neatly so that they don't get damaged. Use a shoe rack or put your footwear in a shoe bag. If you have a lot of boots to store, investing in a big shelf can make your storage organized and neat.
If you're searching for how to safely store your boots, follow our step-by-step guide and never worry about losing a pair.
Reserve a storage unit with Shield Storage now.
More From Shield Storage