How to Store a Piano in a Storage Unit Safely
A piano requires great care while in use, even more, when you plan to keep it in storage. If you're looking for tips on how to store a piano in a storage unit safely and securely, you've come to the right place.
In this post, we'll share some valuable information on how to protect your piano during storage. You could be looking to store your piano short-term while you move or you simply no longer have the space to keep it in your home, either way, we got you.
Starting on safety preparation steps you can take before storing your piano away, here's what you should do:
1. Rent a Climate-Controlled Storage Unit
It's not always easy to find a place to store a piano. There are factors to consider that will maintain your instrument in good condition. The main factor is storing your piano in a climate-controlled storage unit.
While using your garage seems logical and practical. You cannot just leave your instrument unattended in a corner of your garage. Pianos are sensitive to humidity and lurking pests will have a feast with your piano.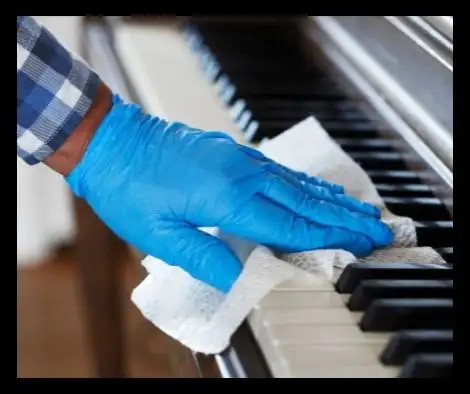 2. Clean and Apply a Protectant to Your Piano
Before storage, you must ensure your piano is cleaned and protected to prevent rusting and aging of keys and parts. You can start off by wiping and dusting the surface of the piano with a clean dry cloth. Then, you carefully wipe the keys with a damp cloth.
There are different types of ways to clean your keys depending on their make. It's important to determine the type of your piano keys and use cleaners that are fit and recommended for its type. Lastly, wipe down your piano with a polisher for protection before you pack it for transport.
3. Cover to Prevent Scratches and Damage During Transit
After thoroughly cleaning your piano, you will need to protect it further with a piano protective cover. This will prevent scratches and nicks to your item during transit.
If you plan to use a more practical and cheaper alternative, you can use a cloth or blanket to cover your piano. You can secure it with a cord or rope, as long as you're careful and remember to avoid tightening the cord/rope too much.
4. Move the Piano or Hire Movers
It's not an easy task to move a piano, especially if you are moving it from your home to a storage facility. Foremost, the instrument is heavy. Thus, we recommend hiring professional movers to do the job.
By hiring movers, you can feel at ease that your instrument will be safely moved to the truck. Secure your piano further by placing it against the back of the truck and fastening it with a rope or cord so it doesn't slide around the truck while in transit.
5. Prepare a Spot in Your Storage Unit
Pianos are massive, and it's obvious they take up quite a space. It's important to prepare adequate space for your instrument. More so, it's wise to clear a wide path for you and your movers to walk through when placing your piano in the storage unit.
If it's your first time using a storage unit and have no idea how much space you need, you can view our storage sizes here.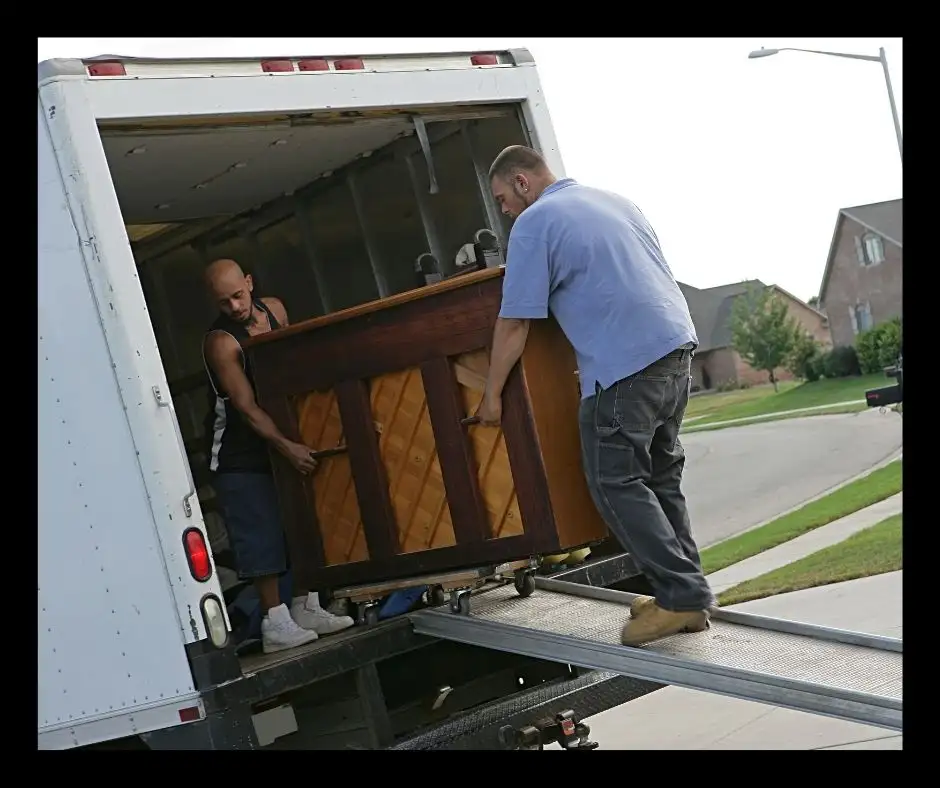 6. Move the Piano into the Unit
Moving a piano into your storage unit is not a one-man job. You need all the extra hands to help. Not only will it make the move easier but also ensures your piano is safely carried into the unit.
Observe safety when carrying something heavy. You can ask the store managers or send a query online if the facility offers dollies or any equipment that can help you transport your piano easier from the truck to the storage unit.
7. Cover it for Long-term Storage
You now have your piano placed in your storage unit. It's time to secure your piano for the last time. Check your piano once more to see if there are scratches or damages ensued during transit. Fix and re-secure the covers to keep the piano surface from accumulating dust.
Tips for Storing a Piano in a Storage Unit
If you followed every step, your move should have gone without a hitch. Now, here are more added tips on how to store a piano in a storage unit:
Make sure to keep your piano elevated from the floor. This will keep it off the floor in case of flooding.
Avoid stacking on top of your piano. Pianos are more fragile than they look. If you want to utilize the space around your instrument, you can place boxes under the piano but never on top of it. Even with a cover, having items placed on top of the instrument can damage it.
Regularly check your piano in storage. Especially if it's stored for a long time. Proper maintenance even in storage will make sure your piano remains in great condition.
How Much Does It Cost to Store a Piano in a Storage Unit?
The price of a storage unit depends on the size you plan to rent. Also, climate-controlled storage units will cost you more than regular ones. But Shield Storage still offers a competitive and reasonable price among its competitors.
Also, we understand that not everyone is looking to store their items long-term. Thus, we offer monthly rental agreements.
Wrapping Up: How to Store a Piano in Storage
It's not easy moving a piano into storage. But with these steps, you now know how to store a piano in a storage unit safely.
Remember to start with cleaning your piano before storage and ensuring its safety during the move. All these steps and tips will help keep your piano safe in storage until you're ready to use it.
If you're in need of an affordable and safe storage unit, you can find the nearest Shield Storage in your location here.

More From Shield Storage