Fall Preparation: How to Prep Your Grill for Storage
Kansas City in the Fall can be rather nice. As we inch closer and closer to October, however, temperatures drop under 70 degrees. The desire to grill and spend time outdoors dissipates for many, which means it's time to prep your grill for storage.
In areas such as Kansas City, MO, you want to prep and store your grill before it's too late. Though it doesn't typically begin snowing in the Kansas City area until December, it can snow much sooner. Some years, the area has been known to get its first snow as early as October.
Though it is completely fine to grill outside in the snow, not many enjoy it due to the cold. If you're wanting to get your grill cleaned and in storage before the snow hits, you shouldn't wait long.
The good and bad of waiting to prep your grill for storage.
Waiting to prepare your grill can have its advantages. If you hold off a bit, you may be able to squeeze a few more barbeques in before the weather really changes.
However, waiting can mean cleaning and storing your grill after it gets cold. Though most outdoor grills can withstand Kansas City winter temperatures, some prefer to put their grill in storage so it isn't taking up space.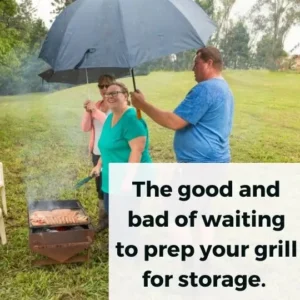 Since it can snow as early as October in Kansas City, and sooner in other areas of the country, waiting can be a gamble. It all boils down to whether you want to clean and move your grill in the cold weather and even the rain or snow.
Waiting too far into September can be dicey, but it has some advantages for those who really enjoy the ability to be outside and cook their favorite summertime meals.
When you're ready to prep your grill for storage, there are a few things you should keep in mind to make the process as painless as possible.
How to Prep Your Grill to be Stored in a Self Storage Unit.
1. Remove the Propane Tank
Be sure, before anything else, to remove your propane tank from your grill. You cannot store your propane tank in your self storage unit since it is a violation of your rental agreement. Thus, be sure to find another safe place to store it during the winter.
2. Clean your grill thoroughly
Next, you will want to be sure to clean your grill thoroughly before storing it. Here are some great tips for cleaning your grill before putting it into your storage unit.
3. Get a good cover.
Though you are storing your grill in a storage unit, you will still want to find a good cover for it. It's important to cover your grill while it is in storage to protect it from getting scratched or damaged.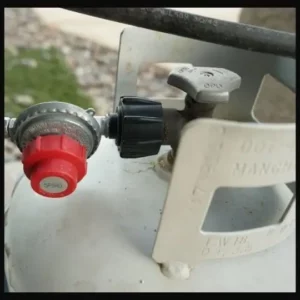 4. Find a self storage unit that meets your storage needs
If you don't already have a storage unit, you will want to find one to meet your storage needs. Though you could store your grill in your garage, a storage unit can provide a better storage solution.
Save space and keep your garage free for other items, like your car, by storing your grill at a storage facility. You can find a facility, such as our Shield Storage location on Chestnut Avenue, to provide you the space you need for your grill and other items.
If you aren't in the Kansas City area and need to find a location nearby, you can find our other locations listed here!
5. Take it to your self storage unit!
When your grill is clean and covered, it's time to move it to your storage unit. Be sure to have help if you have a larger grill that you are moving. Also, make sure that you have the right vehicle available. This will help reduce the risk of damage during the move.
Shield Storage is here for all your grill storage needs!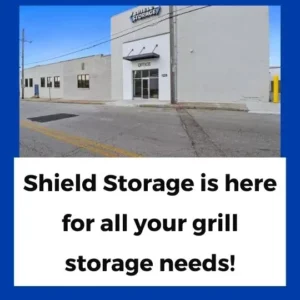 If you love to barbeque in the winter, it can be done! However, if you don't use your grill during the winter consider keeping it safe and out of the elements in a self storage unit. If you have questions or need assistance to find a better storage solution for your grill, contact us today!
More From Shield Storage