Fall into Fall in Grass Valley, CA – Your City Guide
Grass Valley is in Nevada County, CA which is what some consider a "Gold Rush Town".  Fall in Grass Valley, CA is exceptional when you consider the weather, the colors, and all there is to do. It is said to be one of the best places to take in the colors of Fall in California.
Get prepared for a fabulous fall season in Grass Valley, CA. You and your family don't want to miss out on all there is to do in and around the town. Nevada County is full of fabulous fall fun!
There are plenty of options near the Grass Valley area to allow you the ability to take in every aspect of fall. From enjoying the colors to the food to pumpkin patches and holiday fun, Grass Valley has something for everyone.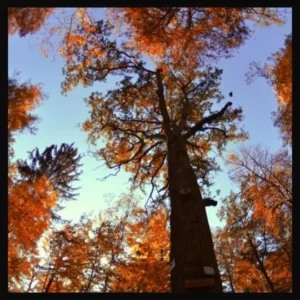 Our Fall into Fall in Grass Valley City Guide provides you with a focused list of ways you and your family and friends can enjoy the season right in your hometown.
Not from Grass Valley?
That's okay too!
What better way to explore a new destination than soaking up the fall fun in a place you've never been before?
Let's look at all you can see and do during the fall months as we Fall into Fall in Grass Valley, CA.
Take in the all the color!
Sitting in the foothills of the Sierra Nevada mountains, this small town is home to two of the richest mines in the state. It is also home to some of the most beautiful fall foliage.
Starting in October, you can find beauty so astonishing that it causes you to pause. If you haven't had the opportunity, it's time to see all Grass Valley and Nevada City have to offer.
Take a walking tour of Grass Valley and take in all the beauty there is to be found. As trees change color and the temperatures fall, it is a fabulous way to appreciate the autumn season.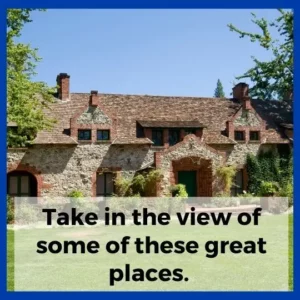 Take in the view of some of these great places this fall in Grass Valley.
No matter what time of year it is, taking the time to go to some of Grass Valley's iconic spots is always worth it. In the fall, however, you will get the bonuses of great weather and the surrounding beauty.
Though any local will tell you, there are several great places to visit in Grass Valley. We chose some of them to highlight here, but if you're looking for more to do this TripAdvisor link should do the trick.
The Empire Mine State Historic Park is a unique experience that allows you the ability to tour one of the oldest, deepest, and richest mines in all of California.
The Lucchesi Vineyards and Winery is a local favorite. Take the time to enjoy a wine tasting or a tour of the vineyards to learn more about how this family has come to create such an amazing wine right here in Grass Valley. The family history is deeply rooted in the history of Italy and their wine.
Visit the North Star Mining Museum. According to their website, the museum is "one of the 'gems' of Nevada County and exists not only to preserve and protect our area's mining heritage but also educates and informs people not only about the mining process, but also about the impact the industry had upon the humanity of the people who built the mines and those who toiled there during their operation." You won't be disappointed by the experience and knowledge you gain here.
Find a Pumpkin at your favorite Patch!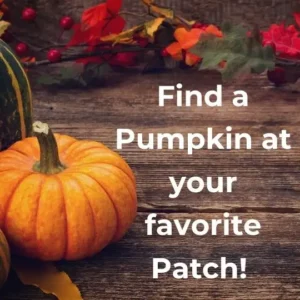 If you are looking for something a bit more festive in Grass Valley, take the family to one of the local pumpkin patches! Pumpkin patches are great for all ages! Here, you will find fall fun and many different festivities.
You can find your carving pumpkin at either Bierwagen's Farm or McCourtney Road Pumpkins. If you want an authentic pumpkin picking experience, you won't be disappointed by either of these stops.
While we're talking about pumpkins, whip up some of these pumpkin favorites this fall!
Clean up and clean out!
No matter where you live, taking time during the fall to clean up and clean out some things will do good. The cooler fall weather makes cleaning up your yard and garage much easier.
Whether you are in Grass Valley or anywhere else, it is much simpler to declutter and clean out your basement or attic in the cooler weather. This is the perfect time to take advantage of the weather and take care of the chores that you and I both avoid during the hot days of summer.
Find a better storage solution at Old Barn Self Storage!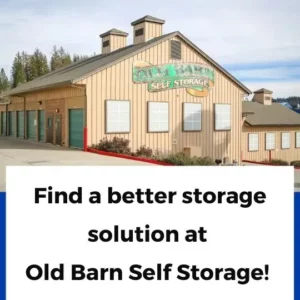 When you are working to clean up and clean out, you will find it's time for more space. There will be items you find that you want to keep, but don't want to keep at your home.
Not to worry! You can find a better storage solution at Old Barn Self Storage. Old Barn provides a storage solution to meet all your storage needs.
Luckily, if you aren't in the Grass Valley area, we have multiple locations available to you in Northern California, Washington, Nevada, and many other states.
Find a storage location nearby this fall so you can take care of your chores and fall into fall!
More From Shield Storage