Build Your Ecommerce Business with a Self Storage Unit
If you have an Ecommerce business that requires inventory to run, you will want to listen closely to how a self storage unit can help you build and grow your business. 
Ecommerce, as you know, is a way for you to sell your products and services online. This means you can sell to anyone nation-wide, and sometimes even globally! However, that also means that if you sell a physical product, you need inventory.  
Inventory is the driving force, or roadblock to many ecommerce businesses. If you don't have enough inventory, you'll have customers waiting extended periods for product. This can lead to you losing customers who aren't willing to wait for your inventory supplies to arrive.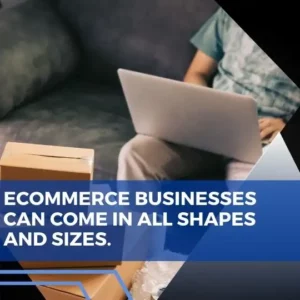 Ecommerce businesses can come in all shapes and sizes. 
Your ecommerce business may be on the smaller end. You are the one who creates, boxes, and ships each order. Or, you have a team working with you to ensure each step of the process gets done quickly.  
Though there are some companies you can work with to help you fill orders, your ecommerce business may not be the right fit for them. You might not have enough products available, or you might not want to pay their fees. 
No matter how big or small your business is, however, you still have to think about your inventory and the best way to ensure that you have what your customers need. 
It's important to find a business storage solution that is flexible. 
Many ecommerce businesses need a flexible, convenient choice for storing their inventory. The need you have for storage can change depending on the number of products you sell, whether or not they are seasonal, along with many other factors. 
Stop using your garage, basement, and living room to store your inventory! Find a better storage solution now! 
5 Ways a self storage unit will help you build and grow your Ecommerce business. 
1. Flexible inventory storage solutions. 
As you begin to look for better solutions for your inventory, you have to think about the space in which you plan to store said inventory. Are you going to use your garage? How about your basement?  
A self storage unit can provide you with the flexibility you need for your ecommerce business. With units of many different sizes, you can find a unit that provides you the space you need no matter how much inventory you need to keep on hand.  
2. Short-term contracts.  
Our facilities offer short-term, month-to-month contracts that allow you greater flexibility. With a month-to-month contract, you can keep your storage unit as long as you need to. Also, you can store inventory seasonally if that is a better fit for your business model.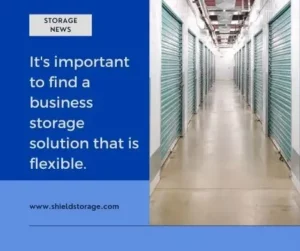 3. Flexibility to move units. 
Having the flexibility to move units can give you the peace of mind you need as you're just starting out. You can always rent a smaller unit and, if availability allows, you can move to a larger unit as your business grows. 
4. Climate-controlled storage will help keep your inventory safe. 
This is a big one. Depending on exactly what it is you sell, you will want to consider keeping your inventory stored in a climate-controlled self storage unit. The weather can wreak havoc on certain items, and could leave you with damaged, un-sellable inventory.  
You can learn more about climate-controlled self storage here.  
5. A self storage unit will provide you with more space and organization.  
Many don't realize, but a self storage unit can provide you with the added space you need to keep your inventory organized. Depending on the way your operation works, you may want to add shelving to your storage unit for better organization.  
Having the ability to organize your inventory so it is easy to navigate will help you fulfill your orders faster!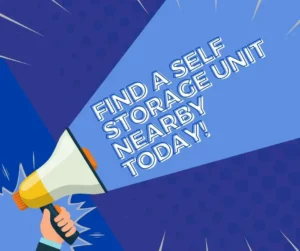 Find a Self Storage Unit Nearby Today! 
Finding the right business storage solution for your inventory will help your ecommerce business thrive! Stop trying to sort and organize through your items to fill orders out of your garage. Move your inventory today, and start growing your business! 
Are you ready to find the right self storage unit for your ecommerce business? 
If so, find a location nearby today!  
More From Shield Storage