Are My Belongings Covered While in Storage?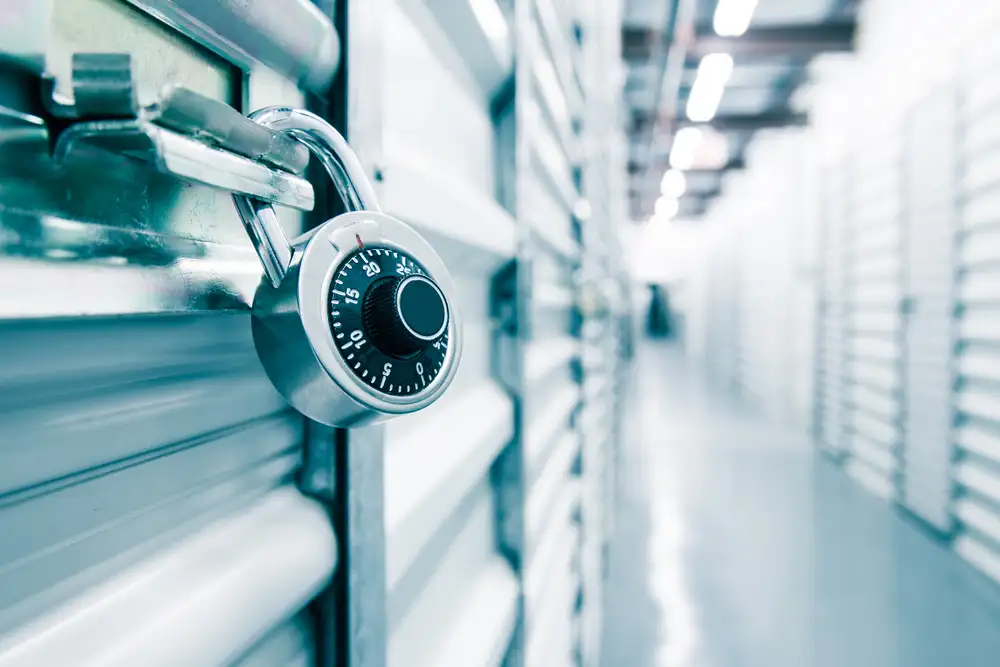 Are my belongings covered with the proper self storage insurance? This is a question a lot of our customers ask themselves. Storage units secure your valuable items and documents, but storage facilities are not disaster-proof.
Whether you plan to choose to use your storage facility's protection policy or extend your homeowners insurance, you need to learn the importance of insuring your belongings in storage. This way, you know which insurance provides better protection coverage.
Here's why you need to extend your insurance even if you secured your items in storage.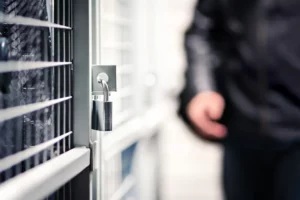 Do I need self storage insurance?
Your possessions in storage can still be at risk in the event of a fire, theft, or other types of disaster. That's why it's important to protect your belongings with insurance.
Check your homeowner's policy before buying self storage insurance
Homeowner's insurance provides coverage for most of your personal property. But with stored belongings in a storage unit, there is a possibility that the policy will not cover those items. It's important that you look into your specific policy and know your coverage.
Ask your insurance company about other insurance coverage
Ask your insurance company about the extent of coverage of your insurance.
More often than not, you will need to purchase additional insurance to keep your items protected. But take note that the coverage limit will be lower compared to the standard personal property.
Always inquire what your additional policy will cover. Will it cover your expensive stereo? Or your vehicle? Consider looking into a floater policy or off-premise insurance for expensive valuables or luxury items.
Is it cheaper to extend homeowners insurance or buy insurance through the facility?
It depends more on which insurance will provide you with the most coverage.
Take the time to check your storage facility's offered insurance and the different additional plans with homeowners or other insurance companies.
What items are recommended that you extend your homeowners policy to?
The common insured items that people keep in storage are vehicles, jewelry, and antiques. Understandably, people want to protect their valuable possessions.
Also, confirm with your storage facility on their storage requirements and policy since most will require insurance that covers a worth between $1-15k. If you're under-insured, you're the one who loses out, not the facility.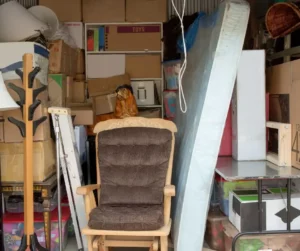 Here are other items that people insure:
Furniture
Appliances
Expensive gadgets or electronics
Documents
Check the self storage company's lease agreement/contract
Your lease contract with a storage facility isn't solely an acknowledgment of you renting one or two of their units. You should know whether or not the agreement protects you and your items in storage. So, read through the contract and understand its content.
What's more, be sure to note what they state regarding lost or damaged items and don't hesitate to ask questions about their policy.
            Carefully choose your self storage facility
Picking the right self storage facility is important. You want to make sure that the facility is clean, well-lit, and secure. You also want to make sure that the staff is friendly and helpful.
To go about this, consider your needs. What size unit do you need? How long will you need it for? What kind of security features does the facility have?
Research the facilities in your area and ask for recommendations from friends and family.
When it all comes down to it, you will want to make your decision based on your needs and what you feel comfortable with.
Why rent a climate controlled unit?
Climate controlled storage units are designed specifically to protect your belongings. This could be from extreme temperatures, humidity, and bug infestations. Also, because of their safety features, it makes them ideal for storing belongings such as electronics, documents, furniture, clothing, and other temperature-sensitive items.
There are many benefits to renting a climate controlled storage unit.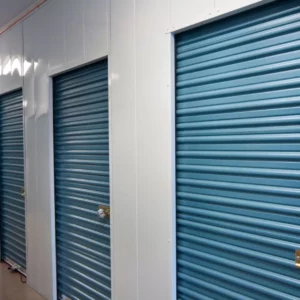 Less chance of damage due to humidity and extreme temperature
While a climate controlled unit will be more expensive than a conventional storage unit, the difference will be well worth the expense, depending on what you are storing.
Storing fragile items in an enclosed space where the temperature is controlled prevents your belongings from being damaged by humidity and extreme temperature fluctuations.
Protection from theft and flooding
Aside from maintaining a safe temperature to mitigate risks and preserve the condition of items, another function climate controlled units have is to protect your stored items against theft and flooding. Remember, you are paying more for a reason.
Protection from rodents and bugs
Did you know that you can keep rodents and bugs away by storing your items in a storage unit with a maintained temperature?
Here's how, the regulated temperature in your unit keeps away humidity that encourages the growth of mold and mildew. And if you eliminate mold and mildew from your storage, there is less possibility of attracting pests and bugs.
            What does my storage unit need protection from?
Most storage facilities go to extra lengths to install security to avoid unfortunate circumstances that may damage their renter's items. However, they are not entirely safe from accidents and natural disasters.
You don't have to insure every item in your storage unit. But it's a wise move to protect your expensive and valuable possessions from fire, theft, flood, and earthquake, among others.
Most self storage policies cover all of the above
Not every storage facility is generous with its insurance policy.
There are insurance companies that offer a wide coverage of protection but still come with reservations such as how much they will cover and what items can be insured. The bright side of having a considerate policy coverage means anything from minor accidents to massive damages caused by calamities is acknowledged.
On the other hand, there are others that do not include flood and rodent damage. This will only result in additional insurance on top of the other, so make sure to be cautious and curious about the clauses of their policy.
Visit our website to learn more about our protection policy.
Read the fine print!
Just like with every document, make sure to read the fine print before signing anything.
If you need more time to weigh your options, do so. Your insurance policy is an important commitment, and your valuable possessions are at stake here. It's inherent to be cautious and meticulous before anything.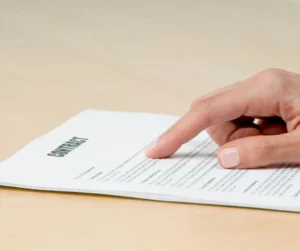 What if the items in my self storage facility get stolen?
Even with heavy security installed within your storage facility, you can't be negligent of your items. Proper precautions and protections are still necessary.
There is always a chance that someone could break in and steal your stuff. If that happens, at the very least you should be prepared. Here are some steps you can take to recover your property.
Escalate the matter to the facility's top management
As soon as you notice your belongings are missing, immediately inform your storage facility's management. This way, they can quickly assist you with what you need and check the premises.
Call the police and file a police report
Aside from notifying the management immediately, call the police to file a police report.
Storage facilities always have CCTV cameras within the establishment. You can request permission from the facility to share the surveillance recordings with the police to possibly find a lead in recovering your items.
Consider special additional insurance for expensive items
A standard homeowner's policy or storage protection policy may already cover your valuables in case of fire, flood, and other natural caused damages. But for expensive items, it's advisable to avail of additional insurance if you can afford it.
Create an inventory of all items in your storage unit
When you keep storing items in your storage unit, it can be difficult to keep track of what is stored there.
You don't want to be looking for an item and realize too late that it's lost. Creating an inventory of your items and where you placed them in storage avoids misplacing them. Also, it helps you find your belongings quicker if you need them.
What are the chances of my items getting recovered when stolen from my storage facility?
Here's the hard truth, there's a low chance stolen items are found and returned. Based on the available data, recovering stolen items is slim to none. Thus, it helps to invest in insurance to protect your belongings, especially if these are expensive or valuable.
With effort, you can have a fighting chance that your stored items are as safe as possible and returned to you.
FBI statistics show only 3-12% get recovered
According to Statista, while there is a high possibility with about 56% chance of recovering stolen items like vehicles, the same cannot be shared with other items such as gadgets, appliances, and even jewelry.
Here's what you can do to up your stakes and keep your items safe,
While it's marketed for luggage and keys, AirTags have been helpful in finding items. Though you don't want to put AirTags on all of your belongings, we do advise placing them on boxed luxury items.
Anti-theft apps. We live in a digitally advanced world where it's now a necessity to install anti-theft apps on your phones, laptops, and PCs.
Besides gadgets and other items where it's not possible to install an app or software, there are other anti-theft equipment that you can use.
Conclusion
Before storing your belongings away from home, check with your homeowners about your insurance. It's far better to be thorough with your items and secure them.
Extending your insurance is only one way to create a safety net for you and your belongings.
While storage facilities are well-equipped with security, it's useful to know what to do in case your items get stolen or damaged.
On a final note, storage facilities require insurance or protection policies before you can reserve of a unit. To avoid hassle and rushed decisions, ready your documents before moving to your storage.
If you are looking to store with Shield Storage, you can check our requirements and protection policy on our website.
More From Shield Storage