8 of the Best Places to Explore near Post Falls, ID this Summer
For some, summer can become a long, boring stretch with not much to do. It's hot, schools out, and the summer routine becomes a bit monotonous. In Post Falls, however, there are so many places to explore you'll never get bored!
The tendency is to build your "bubble". To build a routine that is convenient and localized around where you live. You go to the same places to shop and to be entertained. Even your annual "get away" tends to be the same.
You go to the same hotel, the same theme parks, the same hiking trails, or the same campgrounds. We tend to build a "bubble" in the areas we know best and are comfortable, but, in turn, we miss out on everything else around us.
The "bubble" you create can put you into a rut. So how do you break out of this bubble? How do you break the monotony of summer?
Get out of your rut and stretch yourself!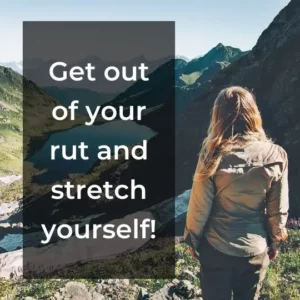 It's time to get out! It's time to go out and explore the world around you. There's no better place to do that than right here in Post Falls, ID.
Get out of the rut you're in and hike a new trail, tour a new area, or visit a new lake or river nearby.
Or go to the places you love but explore them in a different way. You can go to the same mountain but take a different trail. You could also go to your favorite spot along the Spokane River but explore the area or experience the river in ways you've never tried before.
Take the time to Explore everything Post Falls has to offer!
Spokane has a lot to offer residents and visitors alike. You can fill your calendar this summer with several things to do that will keep your family busy, active, and entertained.
From family outings to date nights, there is a lot to do in Post Falls that will keep the summer rolling. Start planning now to make sure you get the most out of your summer!
To help you prioritize your summer, we've compiled a list of the 8 best places for you to explore this summer. Our list will take you to breweries, museums, river, and local places right here in Post Falls.
Are you ready?
8 of the Best Places to Explore near Post Falls, ID this Summer
This time, when you go to Post Falls Community Forest, don't just hike and have a picnic. Explore the area and go rock climbing or kayaking in the river.
Take a little staycation with your family and spend a night at the riverside, signature resort that's located right on the river! From an indoor pool to a private beach, you and your guests can enjoy a weekend away at one of the area's finest resorts.
Chances are you've been to Q'emiln Park before to go swimming, hiking or picnicking. This summer, go climbing at one of the best places to climb in the state!
Are you a knife guy? Do you know a knife guy? This summer, take your knife guy to the Buck Knives Factory to see how they craft their knives. Not only will this be fun and intriguing for your favorite knife lover, but it can also be educational for your kids and younger family members.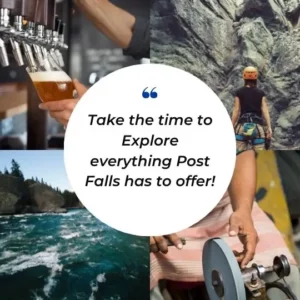 Have you ever been to this hidden gem along the Spokane River? Take the time this summer to hike, kayak, or fish in an area you're not as familiar with. Corbin Park offers places to picnic, barbecue, and spend the day with your family or friends along the Spokane River this summer.
Take an afternoon and dive into the history of Post Falls. At the museum, you can see historical artifacts or take a stroll while touring the Post Falls History Walk.
If you enjoy a cold beer after a hike, climb, or on a Saturday afternoon, take the time this summer to visit the Post Falls Brewing Company to try some local brews.
Your family will be thrilled to go to Rodger's for a freshly made burger for lunch or dinner! You won't have to be worried about your food being kept under a heat lamp because everything here is made to order! You won't be disappointed this summer by stopping by this local hot spot.
Post Falls is Ready for You!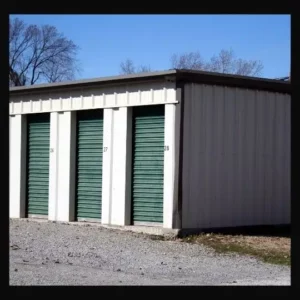 Are you ready? I hope so because Post Falls is ready for you! Ready for you to explore, dine, and thrive.
Are you considering relocating to the Post Falls area? If so, let us help you make your move as smooth as possible. Our self storage location, A Better Storage Solution, provides you with a convenient, cost-effective storage solution in Post Falls.
Don't make the moving process last longer than necessary. Use a storage unit at A Better Storage Solution to give you more time to enjoy the area and all there is to offer this summer.
More From Shield Storage