7 Things You Didn't Know About Kansas City, MO
The history in Kansas City is rich and diverse. There is a lot to see and do here as well. Kansas City won't disappoint.
Not only is the history diverse, but so are the people. There is a lot more culture in the Kansas City area than people may think. When you think of the city, you may think about Ribs and the Chiefs, but there's a lot more to it than that.
If you're new to the area, you may not realize the amount of fun, entertainment, history, and culture that surrounds you. Whether you're new to Kansas City, or are planning to relocate here, there are many little things you should know before you can call yourself a "local".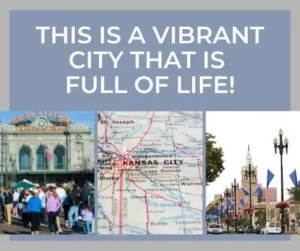 This is a vibrant city that is full of life!
There are many cities that provide residents and those who visit an experience they will never forget. Kansas City won't disappoint! If entertainment is what you're looking for, you'll find it here. If you love history, you will find it here as well.
The best parts about this city, however, aren't as well known. They are hidden treasures of sorts that gives the city its character. These are the secrets that only the locals know and we're going to share them with you today!
7 things you didn't know about Kansas City, MO!
The Museums are Endless! If you enjoy museums, this city will not disappoint you! You can spend the day at the Arabia Steamboat Museum or dive into the history of toys at the National Museum of Toys and Miniatures. You don't have to be a history buff to find something that will pique your interest.
Disney's Roots Run Deep! Many don't realize, but Walt Disney began his cartooning career in Kansas City. Disney and his family moved to the area when he was young, and this is where he began his career. In the early days, when Walt was working at the McConahy Building in Kansas City, he had found a mouse he kept for a pet which later became the inspiration for the best known mouse around – Mickey Mouse.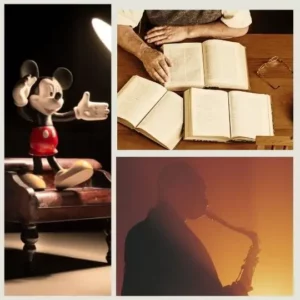 A Launching Pad for Papa. A young Ernest Hemingway found himself in Kansas City where he began his career as a writer. Known later as "Papa", Hemingway started writing for the Kansas City Star. Later, he would become one of the best known for writing shorts stories and novels such as "The Old Man and the Sea" and "The Sun Also Rises."
Reverence for War. Kansas City is home to one of the largest museums in the world dedicated to the remembrance of World War I.  The National World War I Museum is full of life-size displays. It will truly open your eyes to what the soldiers experienced during this time.
And All That Jazz! Home to the American Jazz Museum, as a city, they take pride in the place they holds in the history of music. The known birthplace for Jazz is New Orleans, but the music took on a whole new sound when musicians came to Kansas City. Not only does the city have history, but it has a soul for music as well.
A Well-Rounded Culture. The culture of Kansas City doesn't end at the vast museums located in the area, but expands to the ballet, orchestra, and theater as well. If you want to be in an area rich in culture, Kansas City, MO won't disappoint you.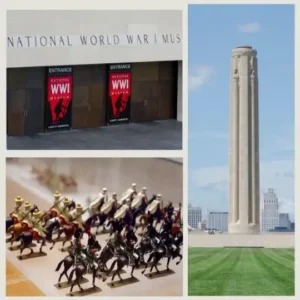 You Can Shop and Dine for Days. Some cities claim to have the best places to shop and dine, but this one has a variety of unique places to go to do both. There's everything you would desire from fine dining to casual restaurants. The shopping ranges from specialty boutiques to the typical chains you would find at any mall. The only thing you must decide is, "What are you in the mood for?"
The more you know about this city, the livelier it becomes! Locals and visitors can enjoy the music, dining, shopping, museums and sporting events year-round! Become a local and savor the culture and unique offerings the city has to offer any time you want.
Are you interested in relocating to Kansas City, MO? Looking for a storage facility to help you during your move? Moving and relocation can be stressful, so we're here to help! Visit our Shield Storage Kansas City location today to learn more about how we can help!
More From Shield Storage