6 Things to do This Summer in Yuba City
Yuba City is a small town located in Northern California. The Yuba City summers are nice and full of long days that leave plenty of time for fun and entertainment.
From June through Labor Day, summer is a time for family, friends, bar-b-ques, swimming, and vacationing. Whether you enjoy taking trips, camping, or spending time with loved ones, there is something in Yuba City to do.
This summer, we can get out, explore and enjoy the world around us. Last year, we were cooped up and under quarantine. We had to be inside, stay home, and avoid those who weren't living with us.
Not anymore.
This year, get out and get together! Safely.
The Sutter Bike Trail will take you from Yuba City to Sutter. This trail is nice and flat, making the ride easy for the whole family. With beautiful scenery and time with family and friends, this is a great way to spend a day this summer.
This summer, you can take your family to Millennium Kart Racing for fun and excitement as you test your driving skills on their indoor track. What a great way to spend time with those you love. Enjoy a little competition and make some memories for the whole family.
Get outdoors and go camping for a weekend.   
There is no better way to enjoy the areas around Yuba City than taking a weekend camping trip with a group of friends. Or pack up your family and head to one of the listed campgrounds for days full of hiking and exploring. End the night with a campfire and tasty treats.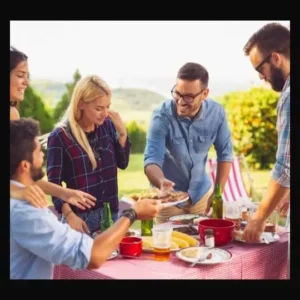 Spend the day at Gauche Aquatic Park with your family and friends.
The Gauche Aquatic Park is much more than a bunch of swimming pools. You can find picnic areas, places to barbecue, areas for playing horseshoes, climbing structures, and a lot more to keep you and your group busy during the day. The pools in the area truly provide something for all ages! You can find a lap pool, a play pool that goes from zero to three feet for the littlest swimmers, and they even have a waterslide!
Have your friends and family over for a summer barbecue.
Nothing is better than a classic barbecue with your friends and family. This summer, in Yuba City, you can gather once again with those you love. Gather and have a fun afternoon with swimming, backyard games, and amazing food! You can take the opportunity to redesign your space to make it as open and welcoming as possible. Enjoy the summer with those you love and have a barbecue!
This summer, you can take the opportunity to declutter and organize your Yuba City home. You can take this summer as your opportunity to go through your things and get rid of what you no longer need. If you need more space, you can utilize a self storage unit at one of our Yuba City locations.
Do it all this summer in Yuba City!
The great thing about summer is you don't have to pick and choose just one of these things to do this summer! You can spend time doing a little bit of everything in Yuba City, CA. Summer lasts until Labor Day, take the time to do everything on this list and more to get more out of your summer.
This summer, choose to do it all. Go camping, take a bike ride, go to the aquatic park, and declutter your space. Sit with your friends and family and make a bucket list of all you want to do this summer in Yuba City!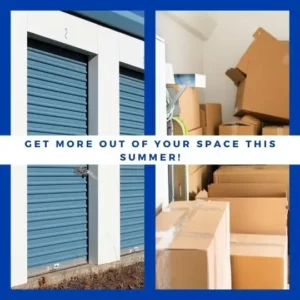 Get more out of your space this summer!
Speaking of getting the most out of your summer, you can also get the most out of your space when you store what you aren't using in a self storage unit. When working on decluttering your space, find a storage unit where you can keep your camping gear, bikes, sports equipment and everything else you don't want to keep at home.
If you need help finding a better storage solution for your storage needs, contact us today.
More From Shield Storage