6 Security Features That Make a Difference in Self Storage
There are many different features one must take into consideration when choosing a self storage location. Security is one of those features that must always be a priority.
No matter where you live, security is a top priority. It's at the top of the list when it comes to what's important when making decisions.
This is no different for those living in Bernalillo, NM. Having the security of knowing their things are safe at home or in a self storage unit is just as important to them as it is to residents anywhere else in the country.
No matter what you need to store, one thing is certain: you shouldn't have to be concerned about whether your items are going to be safe.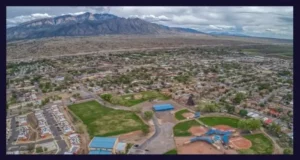 Security features may vary, but the importance of them does not.
Security features can vary from location to location. Some locations have higher rates of crime. Others, on the other hand, don't have as much known property crime in the area, so the need for higher security isn't as necessary.
In Bernalillo, NM, we know that security can be a concern for residents. Therefore, we offer specific security features, such as alarmed unit doors, to provide an extra layer of security.
When you store at any Shield Storage location, you can count on one thing – we take security seriously! Though our features may vary, the importance of them does not. They each have a purpose and a place.
6 Security Features That Make a Difference in Self Storage
Unit doors are individually armed.
At some of our locations, such as 528 Armor Storage, we have units with doors that are individually armed. This provides our customers with the peace of mind they need.
Our customers tell us regularly that having the additional security on their storage unit allows them to enjoy the things they love to do without the worry of how safe and secure their items are.
Security cameras allow us to always have eyes on your items.
Each of our Shield Storage locations are equipped with digital surveillance systems that help us monitor our properties 24/7. These systems allow us to keep track of who is coming and always going also.
You can rest assure that if our employees notice something out of place, we won't hesitate to act. Our team is trained on what to look for, how to monitor each camera and how to keep track of what needs to be addressed.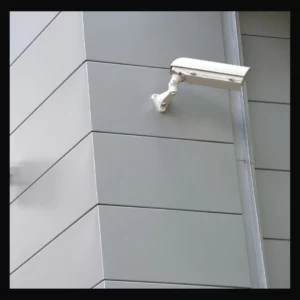 You can protect your valuables with a Protection Plan to provide additional security.
Another way we can help our customers provide another layer of protection for their valuables being stored with us is through the purchase of one of our Protection Plans. These plans offer you protection if there is an unexpected event such as a fire, theft, or flood.
You can learn more about our protection plans by contacting one of our Shield Storage locations nearby.
Storage units are well maintained.
One security feature that many don't recognize is the condition of each storage unit. At Shield Storage, we pride ourselves on providing customers with self storage units that are well maintained and in good condition.
This is important when it comes to security because a ministorage unit that has a damaged door may be easier to breach and break into. Also, we know that keeping your items secure isn't just about avoiding theft. It is important that our well maintained units keep your items from being damaged in other ways as well.
Our staff is well trained and aware of the importance of keeping your items safe.
Training our Shield Storage team is something we take very seriously at each location. We know that their knowledge and awareness is the key to keeping your items safe.
When we discuss the key security features at locations such as 528 Armor Storage in Bernalillo, NM, we talk about the importance of our team being the first line of defense. Being aware of those who come and go. Building relationships with our customers allows our team to serve you and keep your stored property safe.
528 Armor Storage is Fully Enclosed and Gated
Lastly, each of the Shield Storage locations are completely gated and fully enclosed. Though some locations may be completely indoor, these facilities have armed doors that can only be accessed with a personalized code.
Keeping our facilities completely enclosed allows us to control the traffic in and out of the facility. Also, only customers have access to a personalized code that is assigned to them and them only. So, if there is an incidence on our property, we know who was on the property and when each and every day.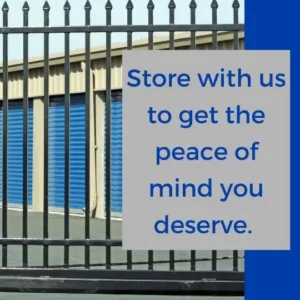 Store with us to get the peace of mind you deserve.
Everyone should be able to enjoy your time with family and friends doing the many things you love in and around Bernalillo. You shouldn't have to worry about your things and whether or not they are going to be safe.
You deserve a better storage solution that gives you peace of mind no matter what you are storing. Contact us to reserve your secure self storage unit today!
More From Shield Storage