5 of the Best Places to Travel Near Grass Valley, CA  
Traveling is something many of us missed out on last year. However, some are still concerned about flying and traveling long-distance. Thus, you and your family should take advantage of the options you have near Grass Valley, CA!  
If you are looking for somewhere close by to get away this fall or winter, you're in a great spot in Grass Valley. Within just 4-hours from the area are over a dozen options for you and your family to explore.   
Some of the best destinations in the country, such as San Francisco, are under a 3-hour drive away!  
Did you know that you couldn't get away and spend a weekend at some of the most beautiful places in the state? 
Take time to travel this fall and winter.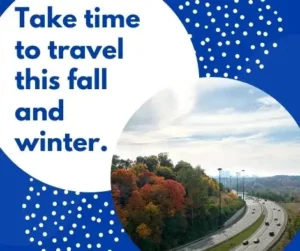 Most families and individuals look forward to making memories over the holidays. What better way to make memories then to travel with those you love? 
You don't have to go far to explore small beach towns, the mountains, or many other beautiful areas in the Northern California area. In less than four hours you can be at one of the places listed below and others.  
There truly is something for everyone! No matter your interest. Whether you prefer the ocean or the mountains you can find a place to travel near Grass Valley. 
Take the time this fall or winter to make memories and start exploring more of the areas near Grass Valley! 
To help you get started, we have put together a list of five of the best places to travel near Grass Valley. We hope this helps you make the most of your fall and winter this year! 

5 of the Best Places to Travel Near Grass Valley, CA  
Mammoth Lakes offers a gorgeous view and amazing skiing during the winter months. Whether you decide to go to the area for a long weekend or for a getaway during the holidays, Mammoth Lakes won't disappoint. 
Monterey Bay has a ton to offer! Whether you are traveling with friends, your spouse, or your whole family you won't be at a loss for things to do. From restaurants and shopping to the amazing aquarium, there is plenty to do to keep you as busy as you desire to be.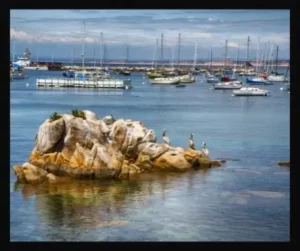 If you are looking to travel to a small beach town, Santa Cruz needs to be on your list! Take time and enjoying the boardwalk, shopping, and much more! There is so much to do in this small town, you'll wish you planned a longer getaway! 
4. Slow down for the weekend in Pescadero, CA  
This hidden gem is about 14 miles from Half Moon Bay. There is plenty to do in a small town from shopping to great places to eat. You will also find a great state park to explore if you have the time.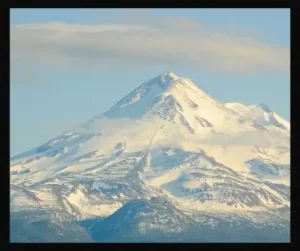 5. Enjoy the outdoors and see the wonder of Mount Shasta  
 Mount Shasta truly offers the outdoors person the perfect surroundings for a weekend getaway. With beautiful sites, fishing, biking trails, and much more you will definitely have to plan more than one trip.  
Mount Shasta is a dormant volcano that sits near Redding, CA! The views you will get to enjoy truly are like nothing you've seen before! 
While you're not traveling, store your gear with Old Barn Self Storage.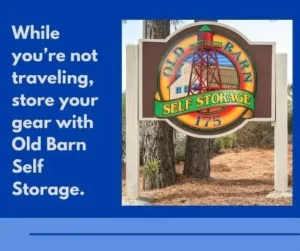 No matter where are you choose to travel near grass Valley, you won't be disappointed! While you are home, however, you will need somewhere to store everything you take with you when you travel. 
From your skis to your suitcases, you will want to have a safe place to keep these items that won't take up half your garage. 
We have the best storage solution for you! 
Store your traveling gear at Old Barn Self Storage! Here, you will find storage units in a variety of sizes to fit all your storage needs. 
If you are looking for an indoor unit that is climate controlled, we have units that can fit these needs as well. To learn more, contact us at Old Barn Self Storage today! 
More From Shield Storage