15 Reasons You Need a Storage Unit in Vancouver, WA
Vancouver, WA has a lot to offer those who visit and those who live here. As the population continues to grow, many aren't leaving the area. It's beautiful and they are here to stay! That's why many are looking for a self storage unit to help them during different times so they can have the flexibility they need during different phases of life.
Located less than 20 minutes from Portland, OR, Vancouver has so much to offer. From visiting the farmers market to hiking to enjoying the Pearson Field and Pearson Air Museum, the list could go on and on.
Whether you are single or have a family, there is something for everyone in the Vancouver, WA area. Thus, many continue to move to the area and plant roots for years to come. As many more look to live life and raise their families in the Vancouver, WA area, one must consider the journey life will take you on and the best way to meet the twists and turns along the way.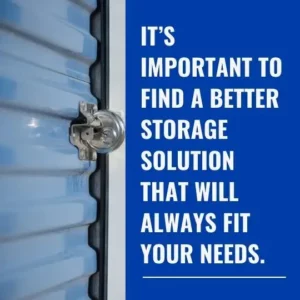 It's important to find a better storage solution that will always fit your needs.
When you find a place you love to live, it is important to find a solution for when life throws you curve balls. Different seasons of life come and go. Your family may grow, or a time could come when you need to make extra space to move in an aging loved one.  No matter where life takes you during your time in Vancouver, WA, it's important that you find a storage solution that will fit your needs to make the adjustment smoother.
Finding a better storage solution nearby is important when looking for a storage solution that will meet your needs. Many don't realize it, but a self storage unit can help you in many ways throughout life.
Here are 15 reasons you need a storage unit in Vancouver, WA no matter the phase of life you may be in.
15 Reasons You Need a Storage Unit in Vancouver, WA
Store your belongings when combining households.
When you move in with someone and combine households, there is typically several items that either won't fit and need to be stored away for a while. A Storage unit provides you with the extra space you need to set those items aside until you can either move into a larger space or choose to get rid of them. With convenient, month-to-month agreements, you can take your time to make decisions about these things instead of feeling rushed.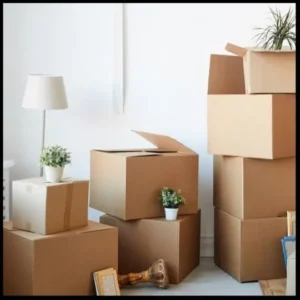 Store belongings when making room for a new addition.
As your family grows, you may need to make some space for your newest addition. Cleaning out the extra bedroom can cause a lot of unneeded stress during this time. Utilizing a self storage unit can provide you the space you need to store your favorite collectibles while also making room for a new baby.
Store your car.
Did you know you can store your car in a storage unit? If you live in an area of Vancouver, WA that allows you the ability to walk or bike to work, school, and your favorite weekend spots, then putting your car in a storage unit may be just what you need. Typically, you will need a storage unit that is at least 10 feet x 20 feet to ensure you have enough space for your vehicle.
Store your childhood collectibles.
No matter when you grew up, there are special collectibles that you accumulate and want to keep stored for your children. For some it's their favorite action figures and for others it may be sports memorabilia. Either way, utilizing a self storage unit provides a better storage solution.
When the time comes for you and your aging loved one to consider them downsizing their home the last thing either of you need to consider is what they should get rid of and what should be kept. Thus, utilizing a storage facility for their items provides a great solution.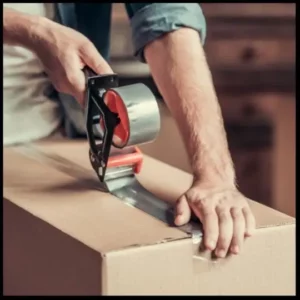 Self Storage Provides extra flexibility when moving.
Moving can be one of the most stressful experiences you will have to face. Are you looking to buy a home, but need to stay with family or friends in the meantime? Utilizing a self storage unit allows you the flexibility to store the bulk of your items until you are ready to move into your forever home.
Separation or divorce.
It is unfortunate, but for some separation or divorce is the only option for their current relationship. With this comes the discussion of where things should go as homes need to be sold or someone needs to move to a smaller place. There may be furniture or other items you would like to keep, but don't have the space for now. Therefore, contacting your local mini storage facility is important. Don't force yourself to make things even more difficult during this time, store your items for as long as needed at our Vancouver, WA Shield Storage location.
A place to keep your kayak or skis.
Self storage provides a great option for storing your kayak or skis during the offseason when they aren't being used. This will free space up in your garage, as well as making it easier to care and maintain your items. Whether you would like to store your winter gear or summer toys, utilizing a storage unit will help keep your items safe and secure until you're ready to use them again.
Storage for your camping gear.
There are many places in the Vancouver area to go camping during the summer months. This is a great way to enjoy the great outdoors and see all that Washington, and Oregon, have to offer. Storing your camping equipment in a self storage unit allows you the space to have everything you would need to enjoy a weekend away in the wilderness without having to give up all the space in your garage or basement to store it.
Bike Storage.
During the summer months, there are many beautiful paths and trails to ride your bike on in the Vancouver area. During the winter months, however, it is important that you store your bike properly to avoid rusting or other damage. What better way to do this than to utilize a small self storage unit!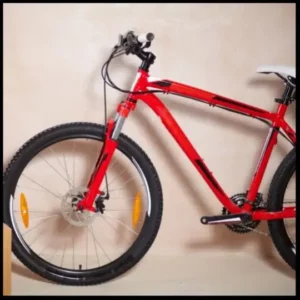 Self storage provides your business with a versatile option for any business storage need. Whether you need to store documents or office furniture, you can find a self storage unit to meet your specific business storage needs.
Storage for your hobbies.
Did you know that you could utilize a self storage unit to store your materials and tools for many different hobbies? With so many sizes and options, you can find a storage unit to fit your hobby whether you enjoy wood working and need a place to keep your tools or are an artist and need a place for your easel, paints, and canvases. Find out more about what storage unit may be the right size for your hobby of choice here.
Extra space during renovation.
Are you updating your kitchen, flooring, or basement? Many use self storage units to store furniture and other belongings as they renovate their home. You may even find that you would prefer to keep some things in your storage unit for a longer period of time which is why we offer no-contract, month-to-month agreements.
Decluttering your garage or basement.
There is no better time to declutter your garage or basement than spring time! The weather is beginning to get better in the Vancouver, WA area and taking the time to declutter your home and move some of your priceless keepsakes to a storage unit will free up some precious space in many areas of your home.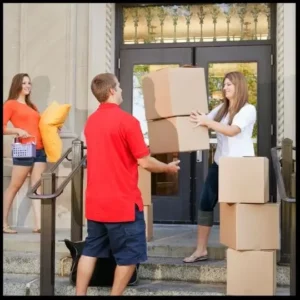 Storage for your child's college dorm room essentials.
Do you have a student at Portland State University, Washington State University, Oregon State University or Gonzaga University?
As we head into summer break, many parents consider what to do with their college student's belongings when they are home for the summer. Unfortunately, most colleges make students move out for the summer which means you have extra stuff that needs a place to live for a few months. A self storage unit provides a better storage solution for your college student's dorm room essentials.
Self Storage provides a convenient, flexible solution no matter your storage needs.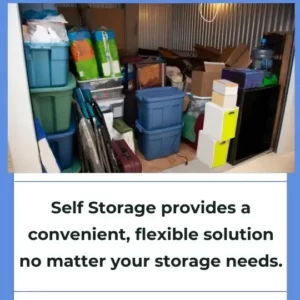 Storage units provide a better storage solution to meet any of your storage needs, no matter what phase of life you may be in. At Shield Storage, we strive to provide our customers with a personalized experience to ensure your needs are met.
You can find our Vancouver, WA Shield Storage location located in Carter Park. With convenient access 7 days per week, you can get to your belongings when it is most convenient for you. Don't wait any longer! Visit our website today to reserve your unit today!
More From Shield Storage