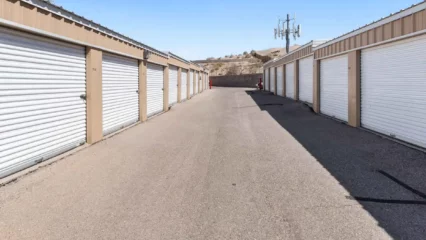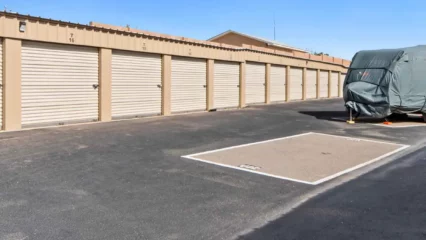 Rio Rancho Storage Solutions
With a strong Native American culture, New Mexico has a vibrant culture that runs deep in its history. Home to the Anasazi Indians, Rio Rancho has a lot to offer. The beautiful area provides walking trails, parks, museums, and much more to feed the interests of locals and visitors alike. No wonder so many have chosen to move to the area! As one of the fastest growing cities in New Mexico, Rio Rancho is sprawling to become one of the largest cities in the state. According to the World Population Review, Rio Rancho is growing at the steady rate of approximately 1.19% annually but grew over 16% since the 2010 census. At Shield Storage, we work hard to meet the self storage needs of the Rio Rancho residents by providing storage solutions to meet ever need – large and small. Whether you are moving, need to store items for your business, or want to store collectibles, we have a unit that can fit your needs.
Storage Solutions with a Personal Touch in Rio Rancho, NM
When you store you items with Shield Storage, you get storage with a personal touch. We offer flexible, month-to-month lease agreements, easy payment options and access to your unit 6 days a week. Each of our units can also be reserved deposit free which keeps more money in your pocket! Our Rio Rancho Shield Storage locations also offer covered and uncovered parking for your RV, boat, or trailer. With drive-up storage spaces, accessing the items in your self storage unit will be fast and easy. Providing our customers with a positive storage experience is our team's priority. If you have any questions, please feel free to contact us today.
Shield Storage Solutions at a Facility near you
Our Rio Rancho self storage location is conveniently located for quick and easy access. Contact one of our Shield Storage locations today to learn more about how we can help you store your items! Northern BLVD Storage
Contactless Move-Ins Available
At Shield Storage, the health and wellbeing of our employees and customers is a top priority. Thus, we continue to offer contactless move-ins. To schedule your contactless move-in, contact us today. Please remember to wear your mask! Masks are still required in the state of New Mexico. When visiting our properties, please remember to wear your mask and adhere to all social distancing guidelines.
Providing Better Storage Solutions for Small Businesses
Rio Rancho small business owners can find the right business storage solution at Shield Storage. With multiple storage options, you will find a storage unit that will fit your need no matter how big or small. Our facilities offer parking for your work trucks and trailers, smaller units for storing document boxes, and larger units for storing furniture or inventory. Self storage offers a unique, cost-effective solution for your business storage needs. Feel free to contact us today to learn more.
Safe and Secure Storage Solutions in Rio Rancho, NM
Keeping your stored property safe and secure is important to the Shield Storage team. That's why we have implemented multiple security features at our Rio Rancho locations. From digital surveillance systems to a fully enclosed and gated facility, we do our best to keep your items safe. To learn more about how we work to keep your vehicles, collectibles, and other stored items safe visit one of our locations or call us today at 505-896-7867.
Shield Storage also serves the following cities nearby.
We also continue to find ways to better serve our valued customers in nearby cities such as: