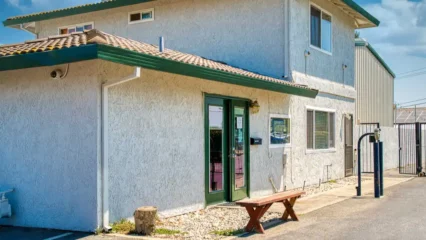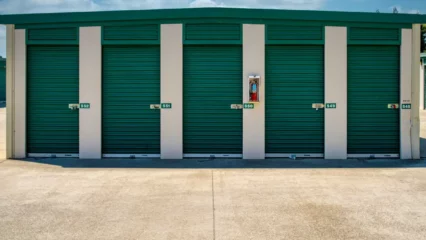 Yuba City, CA Storage Solutions
Yuba City, Ca is a small town in northern California with just above 66,000 residents. Though the majority of those who live in Yuba City own there home, there is still over 45% who rent their home according to Yuba City, CA – Niche. With so much to do in the area, many residents don't leave once they are here. From the Millennium Family Entertainment Center to the Community Memorial Museum, there is something to do for everyone. Do you prefer to be outdoors? There are several parks, hiking paths, and biking trails for your enjoyment. Yuba City has a variety of ways to keep its diverse population entertained. No matter your age, there is something for you to enjoy! Just as Yuba City offers multiple options for entertainment for it's residents, Shield Storage provides you with multiple options as well. We are your Yuba City. CA self storage experts!
Storage Solutions with a Personal Touch in Yuba City, CA
Shield Storage is committed to providing you with storage options that fit your needs. Whether you are a small business owner who needs to store documents or office furniture, or an individual who needs somewhere safe to keep your collectibles, you can count on us to provide you with a better storage option. You can be assured that you will get a storage unit that will fit the contents you are looking to store. The Yuba City Shield Storage locations offer units of multiple sizes and even parking for your boat. From 5×5 storage units to 10×20 units, we have something for you.
Shield Storage Solutions at a Facility near you
Finding the right self storage unit can be a hassle if you don't know what you really need. Our storage experts can help you decipher what type of storage unit will work best for you. You also may not realize that you need other features, such as drive-up access. They will help you determine that as well. Our Yuba City Shield Storage locations also provide flexibility in many ways. We offer month-to-month leases, multiple payment options, and don't require a deposit to reserve your unit. At Shield Storage, we also offer our local active military members a discount on their monthly storage rent. For more information, visit one of these Yuba City Shield Storage locations today: Yuba City 99 Self Storage Garden Hwy Self Storage
Contactless Move-Ins Available
As we continue to work together in the great state of California to keep each other safe and healthy, we are doing our part to provide the safest environment possible for our employees and customers. This means we are still offering our customers contactless move-ins and move-outs. As a reminder, please continue to follow all state guidelines and mandates and wear a mask or face covering whenever you are on at a Shield Storage property.
Safe and Secure Storage Solutions with Shield Storage
As a company, we are continually looking to find better ways to keep your stored items safe. We appreciate you trusting our self storage facility to keep your items safe. Our facilities have digital surveillance systems to keep a watchful eye on the facility while you are away. We also offer protection plans for your stored property that can be paid for monthly at the same time you pay your rent. These plans are provided to help protect you and your items incase an unforeseen event occurs and your property is damaged.
Shield Storage also serves the following cities nearby.
At Shield Storage, we strive to serve your community to the best of our abilities. If you aren't in Yuba City, however, we also serve surrounding California cities nearby such as: