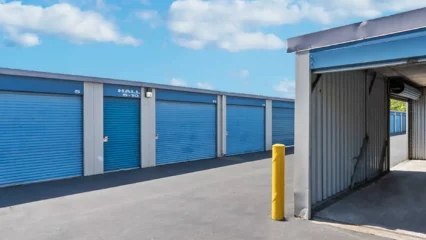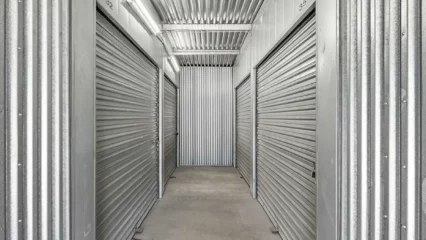 Stockton, CA Storage Solutions
Just over an hour from Oakland, CA, Stockton, CA is a growing city. With a population of more than 300,000 residents according to https://www.bestplaces.net/city/california/stockton. The population in Stockton has grown just over 5% over the past ten years and continues to do so. There is a variety of things to do in the Stockton, CA area for residents of all ages. There are museums, parks, and sporting events to fit all interests! Also, you can always go to the Stockton Certified Farmer's Market where you can find fresh produce, meat and even fresh flowers! Stockton, CA has done a great job of providing something for everyone in the city. Shield Storage is committed to do the same! We strive to provide you with storage options that fit your storage needs of all different shapes and sizes.
Storage Solutions with a Personal Touch
Shield Storage strives to offer a better storage solution with a personal touch. We know that not everyone's storage needs are the same. Thus, we offer multiple storage unit sizes to ensure you get what you need. Offering a personal touch that allows you to live your life and not worry about your stored items is our team's focus. Going the extra mile to serve our customers to help you find the best storage solution to meet your needs is where we set ourselves apart. Also, each of our facilities offers you the ability to choose your payment method, a personal access code, and offers discounts for our local active-duty members of the military. We also strive to provide you with extended access hours so you can get your items when it fits your schedule. You can access your storage unit any day of the week between the hours of 7 am and 6 pm.
Shield Storage Solutions at a Facility near you
Find a storage unit near you at either of our Shield Storage facilities. Our Stockton, CA locations include: ADVANCED MINI STORAGE I – MONTE DIABLOADVANCED MINI STORAGE II – MURRAY
Contactless Move-Ins Available
As we continue to navigate the ever-changing situation and health regulations, we continue to provide our customer with contactless move-in options. As our number one priority, we take the health and safety of our employees and customers seriously. Please continue to follow all state regulations and we look forward to serving you and helping keep California safe. For more information, please contact us today.
Providing Better Storage Solutions for Small Businesses
Stockton small businesses may use business storage for many different purposes. Some business owners may use storage for documents while others run their business out of a storage unit. Shield Storage locations have served small business customers for years. Many have used mini storage to fulfill their small business storage needs in multiple different industries. Some business owners are plumbers, electricians, and other tradesmen who utilize their storage units for inventory and to store their work truck. Other business owners, on the other hand, are insurance companies, medial offices and lawyers who use small storage units to store their business and client documents.
Safe and Secure Storage Solutions with Shield Storage
With multiple security features in place, our Shield Storage facilities always have you and the safety of your items front of mind. Our Stockton, CA facilities are fully gated facilities that are only accessible with your personalized gate code. Each facility is also equipped with digital surveillance systems to help provide the most security possible. To learn more about the other security options we provided at our facilities, contact one of our Stockton Shield Storage locations today!
Shield Storage also serves the following cities nearby.
We are committed to continuing to serve the Stockton community and nearby cities such as: