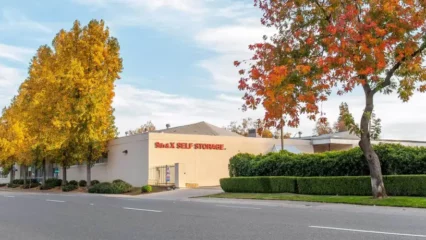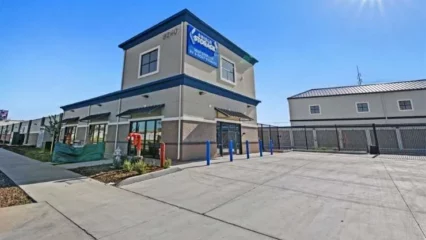 Sacramento, CA Storage Solutions
Sacramento is the capital of California and the center of politics and culture in the state. The city was given the nickname, "City of Trees" because Sacramento has more trees per capita than any other city in the world. If you enjoy the arts and museums, there is plenty for you to choose from in Sacramento. For example, you could tour the State Capital Museum, the California State Indian Museum, or the Wells Fargo Museum. If museums don't fit your fancy, there are plenty of restaurants, sporting events, parks, and sightseeing tours to enjoy. With over 500,000 people in the Sacramento area, finding the right storage solution to fit your needs is important. You need something that is going to be convenient and provide you with the security you're looking for. Luckily, Shield Storage has Sacramento self storage locations that will meet your needs.
Storage Solutions with a Personal Touch
It is the goal of our team to provide our customers with an experience and storage solution that is individualized to meet their specific needs. To do so, we offer access 7 days a week, easy payment options, and multiple storage sizes for you to select from. We also offer month-to-month leases to provide you with the flexibility you need when choosing a storage facility. There is no deposit required to rent any of our units which means you keep more of your money in your pocket! Finding a better storage solution in Sacramento, CA has now become easier!
Shield Storage Solutions at a Facility near you
With convenient access to Interstate 80, our Sacramento self storage location provides you with all the storage options you are looking for. With ground-level indoor units you can easily access your items without the use of an elevator. You can also rent one of our extended size parking spots to store your boat, RV, or trailer. Contact one of our Shield Storage locations today to learn more about how we can help you store your items today! 9TH & X SELF STORAGE
Contactless Move-Ins Available
California still mandates that we wear masks outside our homes. Please be sure to follow these guidelines when you visit any of our Shield Storage California locations. At Shield Storage, we are committed to keeping our customers and employees safe. Thus, we continue to offer contactless move-ins. If you have any questions or concerns, please feel free to contact us today for more information.
Providing Better Storage Solutions for Sacramento Small Businesses
Many Sacramento small businesses rely on storage in some way to support their businesses. Whether you need to store inventory, documents, or parts, utilizing a mini storage unit could be a cost-effective solution to meet your small business needs. If you are a small business owner, we would love the opportunity to discuss your unique storage needs with you. For more information, contact one of our Sacramento Shield Storage store managers today to find out how we can best serve you.
Safe and Secure Storage Solutions
We take the security of your items seriously at Shield Storage. From fire sprinkler systems to a digital surveillances system, we take the necessary precautions to protect your stored property. Accidents do happen, however, so to provide an extra layer of protection, we offer our customers Protection Plans to cover your property in the case of an unforeseeable event. Our locations are also secured by gates and locks that can only be accessed with a personal access code that is generated for you and you alone. This ensures that only individuals renting self storage units at our properties have access to the storage areas.
Shield Storage also serves the following cities nearby.
We also continue to find ways to better serve our valued customers in nearby cities such as: